Sonic the Hedgehog movie poster unveiled
Bang Showbiz
10 December 2018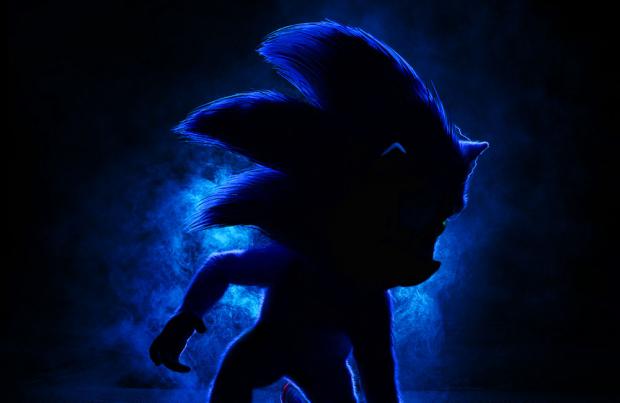 The first official poster for Paramount's 'Sonic the Hedgehog' film has been unveiled giving fans an idea of what the blue super-speedster will look like on the big screen
The first official poster for the 'Sonic the Hedgehog' film has been unveiled.
Sega's iconic video game character is coming to the big screen in a semi-live-action adventure from Paramount and fans have now got the first sneak peak of what the blue super-speedster will look like.
The silhouette of Sonic shows him drawn in a more realistic light than his console counterpart with muscular legs and a powerful arms and more human-like.
Ben Schwartz is voicing Sonic in the project, with Jim Carrey on-board as Dr. Robotnik and James Marsden playing Tom Wachowski.
The story will see a police officer in the rural town of Green Hills help Sonic escape from the government who is looking to capture him.
The movie will be helmed by first-time feature director Jeff Fowler, who is best known for the 2005 Oscar-nominated short 'Gopher Broke'. Neal H. Moritz is producing the CGI animation under his Original Film banner, while 'Deadpool' director Tim Miller will serve as executive producer alongside Toby Ascher, and Dmitri Johnson and Dan Jevons will co-produce.
Sonic made his video game debut on the 16-bit Sega Mega Drive console, with the character created by Sega as a response to rival Nintendo's hugely popular 'Super Mario Bros.' series of platform titles.
The character has gone on to appear in a host of sequels and spin-off games and after Sega stopped making consoles he featured in titles released for Nintendo systems and other consoles.
Sonic has previously appeared in a number of animated series including 1993's 'Adventures of Sonic the Hedgehog' and he had cameos in Disney's 2012 animation 'Wreck-It Ralph' and 2018 sequel 'Ralph Breaks the Internet'.
The film is scheduled to be released in November 2019.