Clive Owen & Anna Gunn to star in West End production of The Night of the Iguana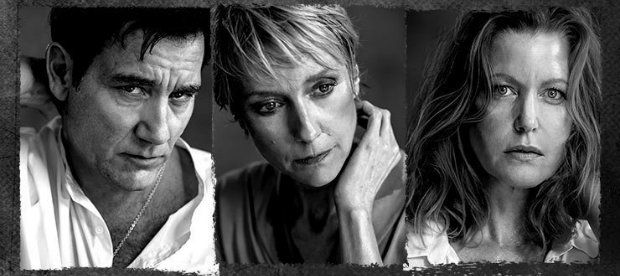 Tennessee Williams classic comes the Noel Coward Theatre this July
Hollywood stars Clive Owen and Anna Gunn join Lia Williams on stage for the latest West End adaptation of Tennessee Williams' 1961 play The Night of the Iguana. The show will run at the Noel Coward Theatre from July with tickets going on sale 10am on Fri 8 Feb.
Clive Owen is set to star in the play. He is best known for his screen work in films such as Shoot 'em Up, Closer and Children of Men. Owen has appeared on stage a handful of times at the Hampstead Theatre and National Theatre among others.
Alonside Owen Anna Gunn will take to the stage. Gunn starred in hit TV show Breaking Bad as Skylar, the wife of Walter White.
Lia Williams' is a theatre regular and her stage credits include roles in The Homecoming, The Father, Mary Stuart and many more. She has performed in numerous National Theatre productions.
The Night of the Iguana details the story of defrocked minister Lawrence Shannon who becomes a tour guide in Mexico. When leading a tourist group from a Baptist women's college, he finds himself attracted to the young niece of the group's leader. Over the course of the night things begin to spiral out of control in true a Tennessee Williams fashion. The play will be directed by James Macdonald.
The Night of the Iguana runs at the Noel Coward Theatre in London from Sat 6 Jul-Sat 28 Sep. Tickets go on sale 10am Fri 8 Feb.