Quincy Jones brings unique Michael Jackson show to The O2, find out how to get presale tickets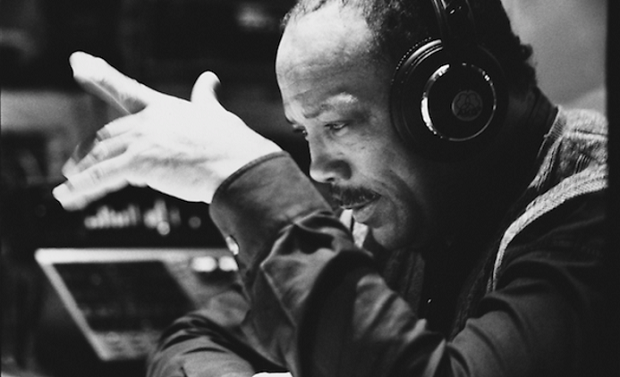 Iconic music producer showcases the king of pop's Off The Wall, Thriller and Bad this June
It has been announced that legendary record producer Quincy Jones will bring his unique show Quincy Jones presents: Off The Wall, Thriller and Bad to the UK this summer. The multi-talented musician was the brains behind these three iconic Michael Jackson albums. The show will cover the most-loved hits from the albums and pay homage to the music of the King of Pop with a full symphony orchestra plus very special guest artists. Presale tickets are available from 9am on Thu 14 Feb. General sale begins at 9am on Fri 15 Feb.
Quincy Jones has a record 80 Grammy Award nominations, 27 Grammys, and a Grammy Legend Award that was awarded to him in 1992. His efforts spawned Michael Jackson's fifth studio album, Off The Wall, in 1979. The album took Jackson down a well-received disco route and features iconic hits 'Don't Stop 'Til You Get Enough', 'Rock With You' and is just one of many Michael Jackson albums to make the Rolling Stone's list of the 500 Greatest Albums of All Time.
The pair worked together on 1982 follow up Thriller, which held the spot for the Best Selling Album of all time for decades. Only in recent years has it been overtaken in sales by the Eagles. Quincy produced the record which flew to No.1 in nine countries upon release. It won a record-breaking eight Grammy nominations and was inducted into the Grammy Hall of Fame alongside Off the Wall. We can thank Quincy for evergreen hits 'Thriller', 'Billie Jean' and 'Beat It'.
The duo didn't stop there, in 1987 Bad hit the airwaves, reaching No.1 in 13 countries on release. Singles 'I Just Can't Stop Loving You', 'Bad', 'The Way You Make Me Feel', 'Man in the Mirror' and 'Dirty Diana' followed suit and charted at the top.
In 2018 musician-producer marked his 85th birthday with live show Quincy Jones: A Life in Song. Stars like Mark Ronson, Mick Hucknall and Corinne Bailey Rae joined him to reprise his most famed hits and he took to the stage to offer anecdotes from his career. This time around he'll do it all again but the focus falls on the hugely successful Michael Jackson albums.
Quincy Jones presents: Off The Wall, Thriller and Bad takes place on Sun 23 Jun at The O2 Arena in London. Presale tickets go on sale at 9am on Thu 14 Feb. General sale tickets are available at 9am on Fri 15 Feb.