War Horse to run at Troubadour Wembley Park Theatre, tickets on sale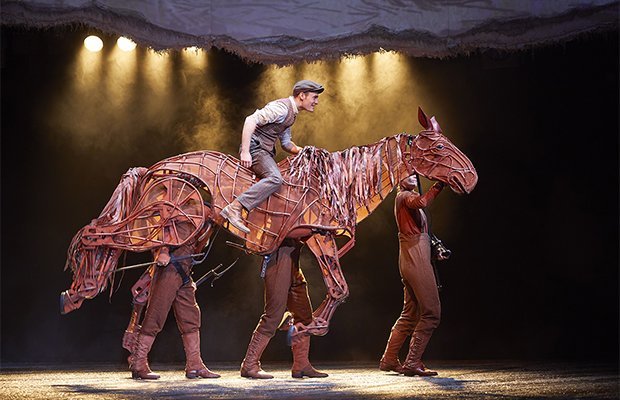 The National Theatre's internationally-acclaimed smash-hit production returns to London
The National Theatre's internationally-acclaimed smash-hit production of War Horse returns to London this autumn for a limited season at the Troubadour Wembley Park Theatre. Tickets for the run are on sale now.
Based on Michael Morpurgo's 1982 children's novel of the same name, the play has been performed to seven million people across 11 different countries since premiering 12 years ago.
The play details the story of Joey, young Albert's beloved horse. Set in wartime Britain it follows a story of friendship. The story was so well loved that Steven Spielberg picked it up and released the film adaptation in 2012. At the heart of the stage production are the life-sized horses built by South Africa's Handspring Puppet Company. The masterfully crafted puppets bring the book's four-legged main characters to life on stage.
The production has been touring since 2012 but will return to the capital for a 6-week stint this autumn. Situated just steps away from Wembley Stadium, Troubadour Wembley Park Theatre is one of London's newest theatres. The venue can host between 1000-2000 guests and is set to open this summer.
War Horse runs at Troubadour Wembley Park Theatre from Fri 18 Oct– Sat 23 Nov. Tickets are on sale now.