The Secret Diary of Adrian Mole The Musical returns to London's West End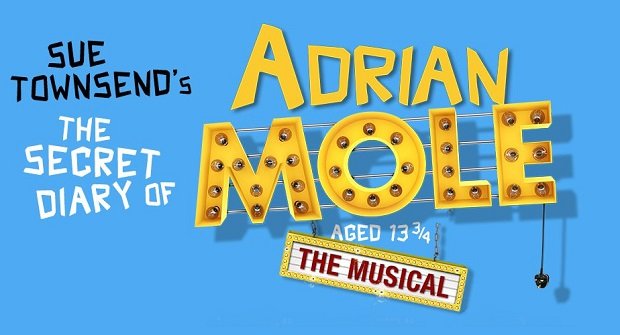 Sue Townsend's coming-of-age story gets a theatrical revamp and we've got the presale ticket info
The Secret Diary of Adrian Mole Aged 13 ¾ has been adapted from Sue Townsend's fictitious young-adult novel into a musical based. The latest edition to London's West End will run from Sat 15 Jun until Sat 12 Oct at the Ambassadors Theatre. See Tickets.
The musical made its world premiere at the Curve in Leicester in March 2015 which was followed by a three month run in London's West End in 2017. Now the musical, directed by Luke Sheppard, returns to the capital for a strictly limited season.
This timeless classic explores teenage angst, family struggles and unrequited love all told through the eyes of the self proclaimed tortured poet and misunderstood intellectual Adrian Mole. Mole has been hailed as one of the most endearing comedy characters of all time. This hapless and hilarious teenager captures the zeitgeist of 1980s Britain soon to be brought to life once more on stage.
With an infectious soundtrack by Pippa Cleary and Jake Brunger, and a script as hilarious as the original novel, this critically acclaimed musical is set the bring Adrian's story to life for a new generation of theatregoers.
The Secret Diary of Adrian Mole Aged 13 ¾ runs at the Ambassadors Theatre in London from sat 15 Jun-Sat 12 Oct. Presale tickets are available from 12pm on Fri 5 Apr. General sale begins on Mon 9 Apr.