Cirque du Soleil bring new show Luzia to London, get presale tickets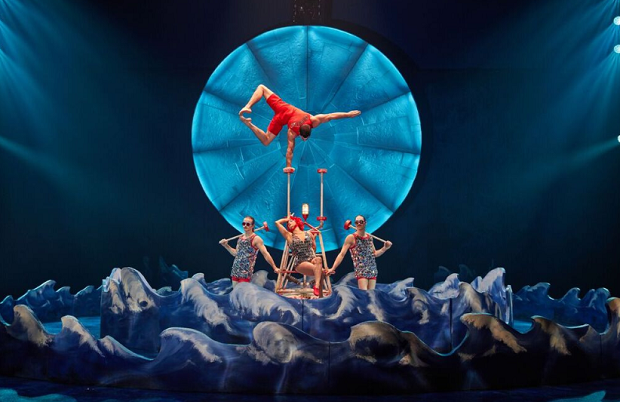 Theatrical giants bring a waking dream of Mexico to the capital in 2020
Cirque du Soleil are celebrating 30 years of phenomenal theatrics with a European tour of show Luzia. The production is set to run at the Royal Albert Hall for a limited 5 week run from Sun 12 Jan–Sun 16 Feb 2020. Presale tickets are available from 5pm on Wed 10 Apr ahead of general sale on Fri 12 Apr.
The show aims to encapsulate the multiple places, faces and sounds of Mexico past and present and invites audiences to explore an imagined Mexico – a world suspended between dreams and reality.
Full of grand visual surprises and breathtaking acrobatics, the show's contemporary circus performers endure a surreal and visually stunning journey through everything from an old movie set to the ocean to a smoky dance hall and an arid desert.
Acts included Cyr Wheel artists, aerialists, trapeze artists, hoop divers as well as jaw-dropping contortionists, jugglers and two football freestylers mixing street dance with mind-blowing ball manipulation.
The unique production is set to make its European debut for the first time since its 2016 launch. As with most Cirque du Soleil productions it will sell out fast. Secure your place in the crowd with presale tickets from 5pm on Wed 10 Apr.
Cirque du Soleil - Luzia runs at the Royal Albert Hall from Sun 12 Jan–Sun 16 Feb 2020. General sale tickets are available on Fri 12 Apr.