Abbey Road opens its doors for The Studios That Became A Legend lecture series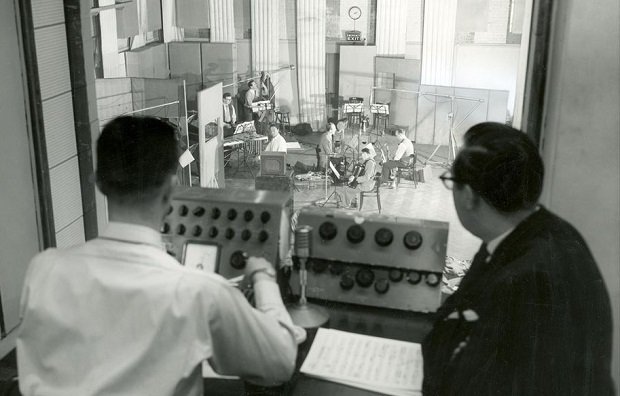 Step inside and hear firsthand how the world famous recording facility achieved legendary status
Ever wanted to set foot inside Abbey Road Studios? Well now you can as the iconic recording facility opens its doors to the public this August. Abbey Road: The Studios That Became A Legend lecture series runs on Thu 8–Sun 11 and Thu 16–Sun 18 Aug in 2019. Tickets are available at 10am on Fri 12 Apr.
This once in a lifetime experience invites members of the public in to learn about the rich history of the studio, follow the footsteps of countless artists who recorded here and find out firsthand how Abbey Road Studios achieved its legendary status.
The event comes as part of the Abbey Road Lecture series which also ran in 2018. Due to demand, the 2019 event will run over seven days across two weeks. The lecture series aptly kicks off on Thu 8 August – exactly 50 years to the day since The Beatles lined up for the iconic photograph which was used for the Abbey Road album cover.
Guests are invited into Studio Two for 60 minutes ahead of the lecture to explore the facility. Studio Two was used for countless landmark recordings by The Beatles, Pink Floyd, Kate Bush, Oasis, Radiohead, Adele, Ed Sheeran and more.
The lecture is to be hosted by music producers and authors of Recording the Beatles Brian Kehew and Kevin Ryan. They will discuss the studio's modern achievements and innovative legacy; everything from the patenting of stereo to the invention of numerous recording techniques now deeply ingrained in the music production industry.
During the 90 minute lecture, Kehew and Ryan will also discuss the studio's involvement with film scores, having been used to record some of the biggest movies ever made including Lord of The Rings, Harry Potter, The Hobbit, Gravity, The King's Speech, Black Panther and the multi-award winning The Shape of Water.
Tickets for Abbey Road: The Studios That Became A Legend go on sale at 10am on Fri 12 Apr.