Nick Offerman adds extra Glasgow show to 2019 UK tour, tickets on sale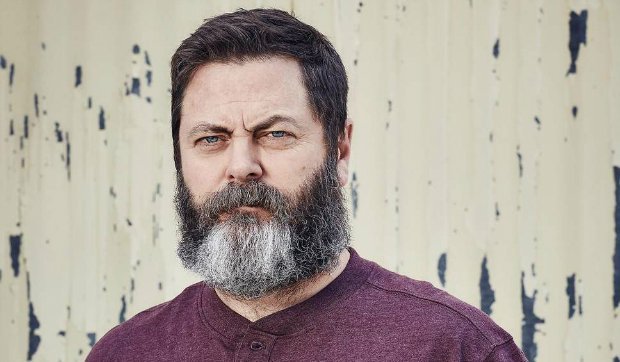 Due to sell out success, comedian will perform two shows at the O2 Academy in August
Nick Offerman is set to perform across four dates in the UK this August and September. The comedian and actor sold out his Glasgow date in quick time and, to accommodate fans, has added a matinee performance set for Wed 28 Aug. Tickets for the new performance are on sale now.
On top of this Offerman's Manchester show has been upgraded to the Palace Theatre due to huge demand. The move means more tickets are now available.
Offerman brings his new show 'All Rise' to the UK following an extensive North American tour that kicks off in July. The show has been dubbed 'an evening of comedy, music and light dance'. Dates are set for Glasgow, Leeds, Manchester and London.
Nick Offerman UK tour dates 2019:
Wed 28 Aug – O2 Academy, Glasgow (matinee & evening)
Thu 29 Aug – O2 Academy, Leeds
Fri 30 Aug – Palace Theatre, Manchester (venue upgrade)
Sun 1 Sep – Royal Festival Hall, London
Tickets for Nick Offerman's newly added Glasgow show are on sale now. Remaining tickets for all other shows are on sale now.