Stephen Mangan and Kara Tointon to star in The Man in the White Suit, tickets on sale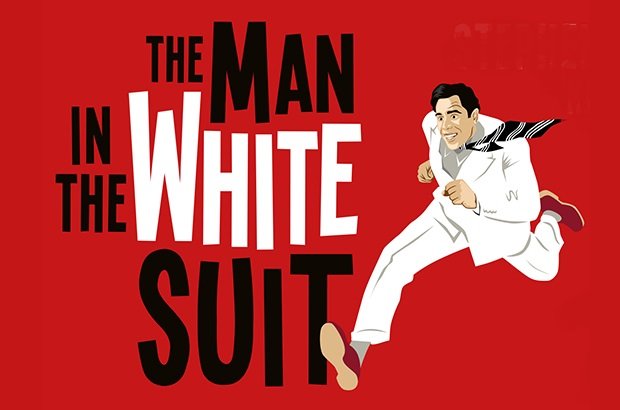 Classic Ealing comedy gets world premiere in the West End this autumn
The Man in the White Suit is set premier in the West End at Wyndham's Theatre this September. The show, which stars Stephen Mangan and Kara Tointon, runs from Thu 26 Sep. Tickets are on sale now.
The production is the latest adaptation of 1951 film and is the brainchild of director Sean Foley. Stephen Mangan stars as Sidney Stratton, a well-educated gent who invents a fabric that never gets dirty and never wears out. The plot follows the panic of manufacturers and trades unions who are terrified by the threat it poses to their industry and their jobs. Kara Tointon plays Daphne the mill owner's daughter, who is the only one to back Sidney as the bosses and workers chase 'the man in the white suit' determined to destroy it.
TV regular Stephen Mangan's stage credits include roles in The Birthday Party, Jeeves and Wooster and The Norman Conquests, for which he received a Tony nomination.
Eastenders and Strictly Come Dancing star Kara Tointon's stage credits include Relatively Speaking, Absent Friends, Pygmalion, and Olivia in Twelfth Night.
Double Olivier award-winner Sean Foley's many productions include The Dresser, The Miser and The Painkiller. For The Man in the White Suit, he joins forces with Designer Michael Taylor, with whom he also created The Ladykillers.
The Man in the White Suit runs from Thu 26 Sep at Wyndham's Theatre in London. Tickets are on sale now.