The HU announces UK tour, find out how to get tickets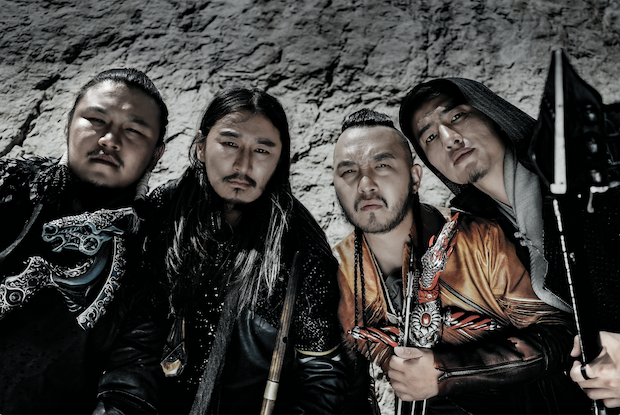 Mongolia death metal band to play in Brighton, Manchester, Glasgow, Bristol and London
The HU have announced a huge European tour that will go ahead this summer. The band, who hail from Mongolia, will perform six shows in the UK this June. Tickets for the UK tour go on sale at 9am on Fri 3 May.
The group was founded in 2016 in Ulaanbaatar, Mongolia where members Gala, Jaya, Temka, and Enkush, wand their producer, Dashka begun to combine the bass and drums of rock music with traditional Mongolian instrumentation such as the Morin Khuur (horsehead fiddle), Tovshuur (Mongolian guitar), Tumur Khuur (jaw harp) and guttural throat singing. Their sound is as unique as they come and they've been taking the death metal scene by storm.
The HU became an online sensation when they released music videos for 'Wolf Totem' and 'Yuve Yuve Yu' last year, racking up a combined 24 million views. The band re-released the single in March 2019 and it quickly reached Top 5 on the iTunes Rock Chart and was featured as the No.1 song on 19 different charts.
This month the band celebrate their signing to E7M (Eleven Seven Music) – home to Mötley Crüe, Five Finger Death Punch, Papa Roach and Nothing Mo. It seems it is just the beginning for this band who will perform over six nights in the UK this June.
The Hu UK tour dates:
Tue 11 Jun – The Haunt, Brighton
Wed 12 Jun – Academy 3, Manchester
Fri 14 Jun – G2, Glasgow
Mon 17 Jun – Fleece, Bristol
Tue 18 Jun – Underworld, London
Tickets for The Hu's UK tour are available from 9am on Fri 3 May.