Stephen Fry stars in Mythos: A Trilogy of plays, tickets on sale now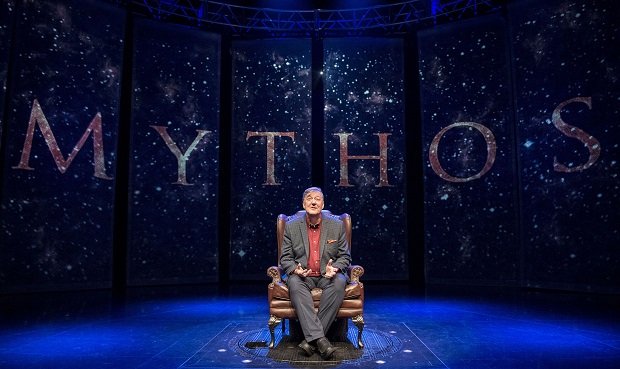 Three plays, one Fry and many Greek gods take to the stage at the London Palladium
The ever-talented host, author, comedian, actor and all-round nice guy Stephen Fry has announced he will star in three full-length shows as part of Mythos: A Trilogy. Tickets for the shows are on sale now.
Stephen Fry originally wrote Mythos as a book which was released in 2017. Now he is preparing to take his re-imagined tales of of Greek tragedy, comedy and fate onto stage with direction from Tim Carroll and set design by Douglas Paraschuk.
The trilogy consists of three parts – Gods, Heroes and Men – exploring gripping tales of old that still echo today.
Men plunges attendees into the heat of the Trojan War – and Odysseus's treacherous journey back home. Heroes recounts the escapades of Perseus, Heracles and Theseus whereas third play Gods journeys from primordial chaos to the creation of the dazzling Greek pantheon.
Being the great storyteller that Fry is, these shows (if you're lucky enough to catch all three) are set to be laugh-out loud funny, mind-blowing and personal. Following its debut at the Edinburgh International festival, all three plays will run at the London Palladium from Fri 13 Sep. The show are also set for Salford, Liverpool, Birmingham, Oxford and Gateshead.
The Mythos Trilogy; Gods, Heroes and Men runs at the London Palladium from Fri 13 Sep. Tickets are on sale now.