Shakespears Sister reunite for huge UK tour, find out how to get tickets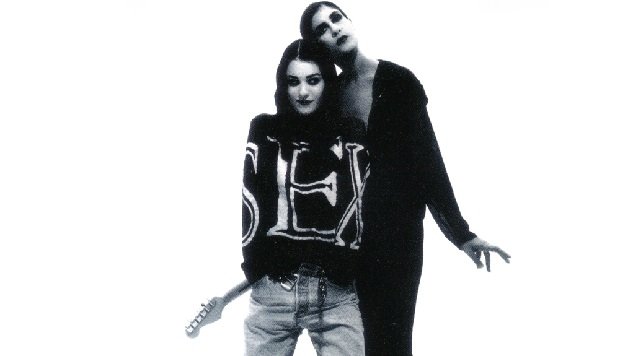 'Stay' hitmakers put their differences aside and hit the road from October
A string of rumours stating that Shakespears Sister were reuniting flooded the media-waves last week. Today members Siobhan Faher and Marcella Detroit have confirmed they are back performing together and are set to head out on a UK tour in late 2019. Tickets for the shows are available from 9am on Fri 10 May.
The band famously parted ways in 1993 but, after 27 years, are back performing together and will take to 14-venues from October.
Shakespears Sister rose to fame in the late 80s, originally a solo act by singer–songwriter Siobhan Faher before she paired up with American musician Marcella Detroit. Together the pair released Top 10 albums Sacred Heart and Hormonally Yours and put out a number of Top 40 hits, most notable Stay in 1992.
The record reached No.1 on the UK chart where it remained for eight consecutive weeks. Following Marcella's dismissal in 1993 Siobhan ended the project in 1996 but in 2009 she revived the name and album Cosmic Dancer was released in 2011.
Shakespears Sister kick off their 2019 reunion tour on Thu 31 Oct at the Royal Concert Hall in Nottingham. The tour comes to a close on Wed 20 Nov at Brighton Dome.
Shakespears Sister UK tour dates 2019:
Thu 31 Oct – Royal Concert Hall, Nottingham
Fri 1 Nov – New Theatre, Oxford
Sat 2 Nov – Liverpool Empire
Mon 4 Nov – Sheffield City Hall
Tue 5 Nov – London Palladium
Fri 8 Nov – Royal Concert Hall, Glasgow
Sun 10 Nov – Sage Gateshead
Mon 11 Nov – Bridgewater Hall, Manchester
Wed 13 Nov – Pavilion Theatre, Bournemouth
Thu 14 Nov – Bath Forum
Thu 15 Nov – Regent Theatre, Ipswich
Sun 17 Nov – Cliffs Pavilion, Southend-on-Sea
Tue 19 Nov – Birmingham Symphony Hall
Wed 20 Nov – Brighton Dome
Tickets for Shakespears Sister tour go on sale at 9am on Fri 10 May.