Underworld announce huge Wembley show, find out how to get tickets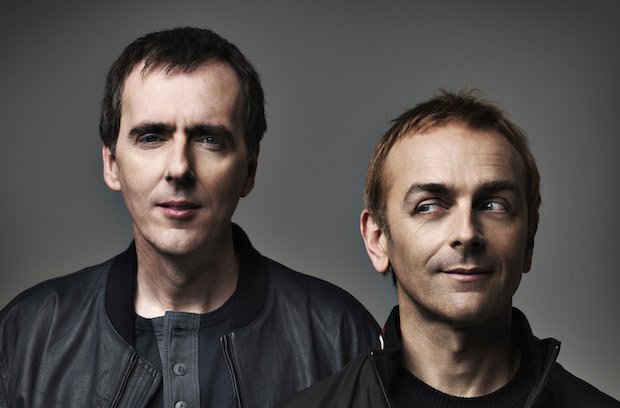 Electronic heavyweights perform in the capital this December
Underworld have announced they will perform at Wembley's SSE Arena on Sat 7 Dec. Tickets for the show are available at 10am on Fri 24 May.
Underworld are known for their signature visual style and dynamic live performances and remaining members Karl Hyde and Rick Smith continue to tour today. The band have influenced a wide range of electronic artists and have featured in soundtracks and scores for films like Trainspotting, Breaking and Entering, and Sunshine, and even the 2012 London Olympics.
Since forming in 1980 the group has released nine studio albums, the most recent of which being 2016's Barbara Barbara, We Face a Shining Future. Major hits from their extensive discography include 'Juanita:Kiteless:To Dream Of Love', 'Born Slippy .NUXX' and 'Dirty Epic' among others. The duo's most recent project DRIFT has seen them release new music weekly. All 52 tracks will be released as an album this October ahead of the live date.
Underworld UK tour dates 2019:
Sat 7 Dec – The SSE Arena, Wembley
Tickets for Underworld at Wembley go on sale at 10am on Fri 14 May.