The Prince of Egypt: The Musical set for Dominion Theatre – ticket on sale info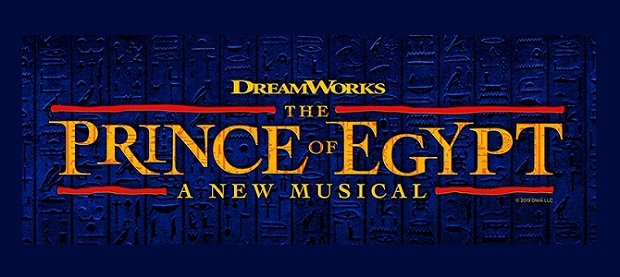 Brand new musical arrives in the capital in February 2020
A musical adaptation of The Prince of Egypt is set to debut in London's West End in 2020. The brand new musical will run at the Dominion Theatre in London's West End from Wed 5 Feb–Sat 12 Sep 2020 for a limited 32-week run. Tickets for the shows go on sale at 10am on Mon 3 Jun via Love Theatre.
The musical takes its inspiration from the original 1998 animated film produced by Dreamworks. The film received critical claim and was nominated for multiple Grammy, Golden Globe and Academy Awards, the latter of which was awarded for Best Original Song for 'When You Believe'.
As the film celebrates its 20th anniversary, three-time Academy Award-winner Stephen Schwartz (Wicked) brings the musical adaptation to the world. The show features the film's original songs penned by Schwartz including Whitney Houston and Mariah Carey's Academy Award-winning duet and 10 brand new songs. Casting announcements for the new production are yet to be made.
The story details two young men, raised together as brothers in a kingdom of privilege, find themselves suddenly divided by a secret past. One must rule Egypt as Pharaoh, the other must rise up and free his true people; both face a life changing events.
The Prince of Egypt: The Musical runs at the Dominion Theatre, London from Wed 5 Feb–Sat 12 Sep 2020. Tickets are available from 10am on Mon 3 Jun.