Jake Gyllenhaal to star in Sunday In The Park With George at The Savoy Theatre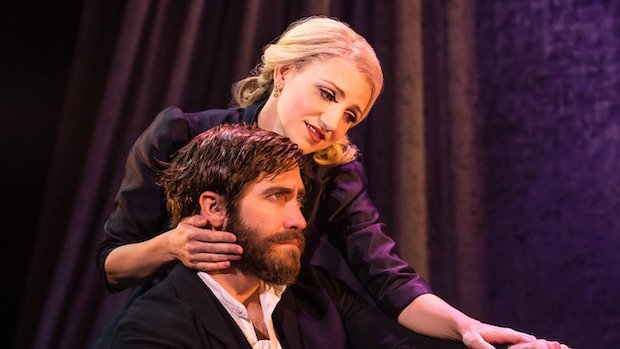 Get first release tickets for Stephen Sondheim & James Lapine's Pulitzer Prize-winning masterpiece
Sunday In The Park With George is set to return to London's West End next spring and will run at The Savoy Theatre from Mon 18 May–September 2020. Tickets for the shows are on sale now exclusively via LOVEtheatre.
The original production opened on Broadway in 1984 and in 1985 won the Pulitzer Prize for Drama. The highly successful production then took the Olivier Award for Best Musical in 1991.
Sunday In The Park With George was revived once again from 2005-2005 to huge acclaim, so much so in 2007 it gained a second Olivier Award for as the Outstanding Musical Production. In 2020 the show returns to London's West End, starring Academy Award, Golden Globe and BAFTA award nominee Jake Gyllenhaal, with further casting to be announced.
Gyllenhaal's screen credits include over 50 roles in films such as Brokeback Mountain, Zodiac, Nocturnal Animals and Nightcrawler.
For the 2020 production, Gyllenhaal will play the role of George, which he played at the New York Center in 2017. Since his theatrical debut in 2001 he has starred in productions of This is Our Youth, If There Is I Haven't Found It Yet, Constellations, Little Shop of Horrors and most recently Sea Wall/A Life
The must-see music musical was inspired by George Seurat's world famous painting A Sunday Afternoon On The Island Of La Grande Jatte and follows George and his muse/lover Dot, as he struggles to find his own artistic voice. Meanwhile the characters within George's painting have lives themselves, all of which are explored across the beautiful, quirky production.
Sunday In The Park With George runs at The Savoy Theatre from May–September 2020. Tickets for shows go on sale now.