The Woman in Black to tour the UK, here's how to get tickets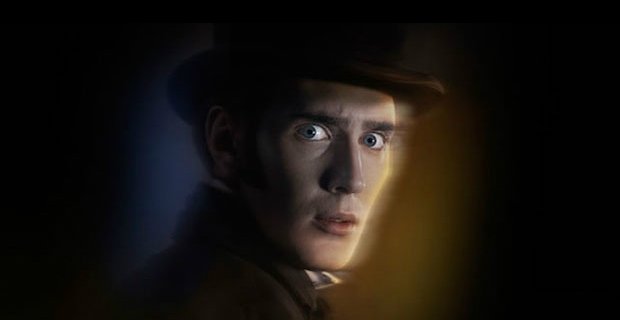 Iconic production celebrates 30 years on the West End with huge 2019/2020 tour
Stephen Mallatratt's adaptation of Susan Hill's best-selling novel The Woman in Black is set to tour the UK from September 2019. The mammoth tour, which includes 23 UK venues, will mark the show's 30th anniversary on London's West End.
Speaking of the tour, producer Peter Wilson commented: 'In celebration of The Woman in Black's incredible 30 years in the West End, I am thrilled that this iconic production is to tour the UK once again. This show is set to thrill and scare audiences like never before and I can't think of a better way to mark our birthday!'
The Woman in Black details the story of lawyer Arthur Kipps as he becomes obsessed with a curse he believes has been cast over his family by the spectre of a woman in black. As the tale unfolds, the borders between the unreal and real begin to blur as fear grips his soul. As the story delves further into his darkest memories, the characters find themselves caught up in a world of eerie marshes and moaning winds.
The Woman in Black is directed by Robin Herford, with designs by Michael Holt and lighting by Kevin Sleep. On sale time and dates for tickets at various venues differ. Shows in Blackpool, Cheltenham, Southampton, Northampton, Sheffield, Stoke, York, Aylesbury, and Leicester are on sale now.
The Woman in Black UK tour dates:
Wed 11–Sat 14 Sep – Blackpool Grand Theatre
Mon 16–Sat 21 Sep – Everyman Theatre, Cheltenham
Mon 23–Sat 28 Sep – Nuffield Theatre, Southampton
Mon 30 Sep–Sat 5 Oct – Royal & Derngate, Northampton
Mon 7–Sat 12 Oct – Sheffield Lyceum
Mon 28 Oct–Sat 2 Nov– The Orchard, Dartford
Tue 5–Sat 9 Nov – Regent Theatre, Stoke
Tue 12–Sat 16 Nov – Theatre Royal, York
Tue 26–Sat 30 Nov – Waterside, Aylesbury
Mon 13–Sat 18 Jan – Southend Palace
Mon 20–Sat 25 Jan – Curve, Leicester
Mon 27 Jan–Sat 1 Feb – Liverpool Playhouse
Mon 3–Sat 8 Feb – King's Theatre, Southsea
Mon 24– Sat 29 Feb – Cambridge Arts Theatre
Tue 3–Sat 7 Mar – The Princess Theatre, Torquay
Mon 9–Sat 14 Mar – Lyceum, Crewe
Mon 16–Sat 21 Mar – Oxford Playhouse
Mon 23–Sat 28 Mar – Forum Theatre, Billingham
Tue 14–Sat 18 Apr – New Theatre, Hull
Mon 20–Sat 25 Apr – King's Theatre, Glasgow
Monday 27 Apr–Sat 2 May – Churchill Theatre, Bromley
Tue 5–Sat 9 May – Theatre Royal, Nottingham
Mon 1–Sat 16 May – Malvern Theatres