The Enchanted Forest returns to Pitlochry, here's how to book tickets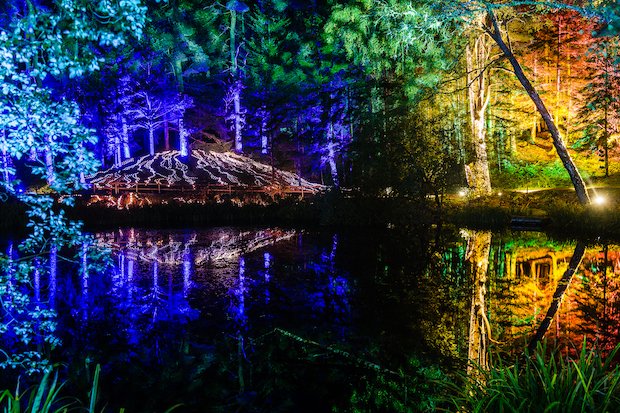 Say hello to autumn with the 'cosmo' edition of this award-winning sound and light show
The Enchanted Forest sound and light show will return once again to Faskally Wood in Perthshire, Scotland in 2019. The show will run from Tue 3 Oct–Sun 3 Nov. Tickets for all dates are on sale now.
This world-renowned event, which has been running for over 18 years, has swept up a number of accolades in its time. The show has been hailed the UK's Best Cultural Event, Best Outdoor Festival and Scotland's Best Large Event.
Each year The Enchanted Forest immerses guests in a one of a kind and somewhat magical experience. The 2019 event, entitled Cosmo, draws on inspirations from the vastness and natural beauty of the skies that sit above the forest.
The award-winning team of Scottish talent has crafted a show of breath-taking visuals, state-of-the-art technologies and awe-inspiring soundscapes. Visitors follow the winding trail past Loch Dunmore deeper into the woods where sights, sounds and scents of the cosmos transform the natural backdrop of Faskally Wood.
The Enchanted Forest Community Trust have announced the return of creative producer Zoë Squair for 2019 alongside Kate Bonney and Simon Hayes as lighting designers, and RJ McConnell, Jon Beales and Rachel Cullen providing sound design and composition for this year's magical event.
The Enchanted Forest runs at Faskally Wood in Pitlochry, Scotland from Tue 3 Oct–Sun 3 Nov. Tickets for all dates are on sale now.