Supergrass reunite for 25th anniversary tour in 2020, find out how to get tickets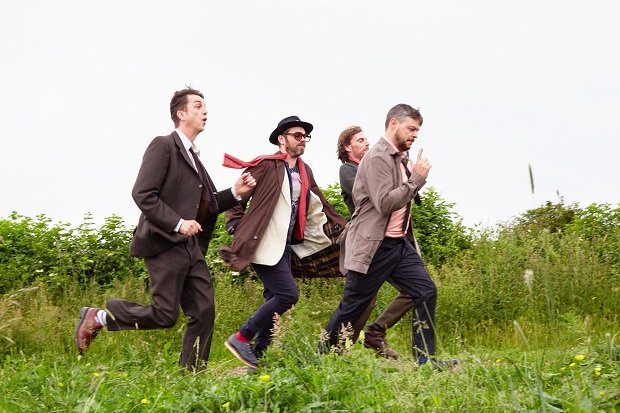 Gaz Coombes, Mick Quinn, Danny Goffey and Rob Coombes make their improbable comeback
Supergrass have announced they are reforming for a UK tour in 2020. Tickets for the shows are available at 9am on Fri 13 Sep.
The seminal British group declared their improbable comeback on Friday night, taking to the stage unannounced at Glastonbury's Pilton Party. Formed in Oxford in 1993, the BRIT, Q, NME and Ivor Novello-winning outfit released their Mercury-nominated No. 1 debut album I Should Coco in 1995.
Responsible for numerous pop masterpieces like 'Alright', 'Lenny', 'Going Out', 'Richard III', 'Sun Hits The Sky', 'Pumping On Your Stereo', 'Moving' and 'Grace', Supergrass have firmly cemented themselves into Britain's musical history.
Members Gaz Coombes, Mick Quinn, Danny Goffey and Rob Coombes now reform to honour their 25th year as Supergrass. News of forthcoming best hits record Supergrass: The Strange Ones 1994 – 2008 has also been revealed. Alongside the band's greatest hits, the mammoth box set features unreleased audio material from their career.
Speaking of the reunion, Danny Goffey says: 'Everything aligned for us to make this happen for 2020. It was the first time that we collectively felt the buzz to get back in a room together and play the songs. We're extremely excited to get out there and bring a bit of Supergrass joy to all our fans... and their extended families.'
Supergrass 2020 tour dates:
Thu 20 Feb – Barrowlands, Glasgow
Mon 24 Feb – O2 Academy, Newcastle
Wed 26 Feb – O2 Victoria Warehouse, Manchester
Sat 29 Feb – O2 Academy, Leeds
Tue 3 Mar – O2 Academy, Birmingham
Fri 6 Mar – Alexandra Palace, London
Tickets for Supergrass' 2020 tour go on sale at 9am on Fri 13 Sep.