Heathers: The Musical set for UK tour in 2020, find out how to get tickets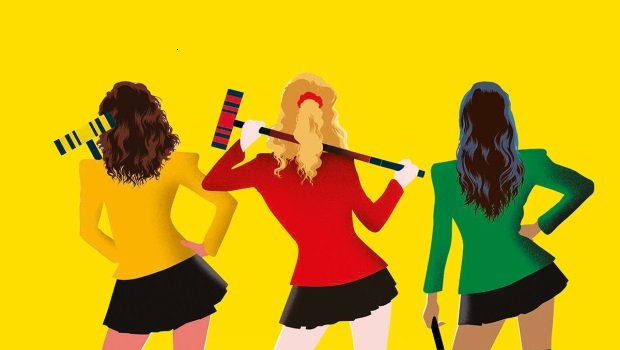 Following two record-breaking West End seasons the smash-hit dark comedy tours to seven cities from May
Heathers: The Musical is set to tour the UK from May 2020. Tickets for all dates are available at 10am on Thu 24 Oct.
Heathers: The Musical opened in London in 2018 and is preparing for its very first national tour in 2020. The tour will call at seven venues throughout the UK from between May and September, kicking things off at Brighton's Theatre Royal on Tue 26 May before dates in Liverpool, Edinburgh, Milton Keynes, Sunderland, Bristol and Wimbledon.
The musical, which premiered in LA back in 2010, is based on the 1988 cult film starring Winona Ryder, Christian Slater and Shannen Doherty. The stage adaptation features 26 original musical numbers that tell the story of four high school students — three of whom are named Heather.
Veronica Sawyer takes the lead as a certified 'nobody' who is unexpectedly taken under the wings of the three popular and impossibly cruel Heathers. Sawyer gets a taste of what it truly means to be popular in this dark comedy that features a murderous twist.
Heathers: The Musical 2020 tour dates:
Tue 26–Sat 30 May – Brighton Theatre Royal
Tue 9–Sat 13 Jun – Liverpool Empire
Tue 7–Sat 11 Jul – Edinburgh Playhouse
Tue 14–Sat 18 Jul – Milton Keynes Theatre
Tue 21– Sat 25 Jul – Sunderland Empire
Tue 28 Jul–Sat 1 Aug – Bristol Hippodrome
Tue 22–Sat 26 Sep – New Wimbledon Theatre, London
Tickets for the Heathers: The Musical UK tour are available at 10am on Thu 24 Oct.