Aled Jones to embark on 2020 cathedral tour, get presale ticket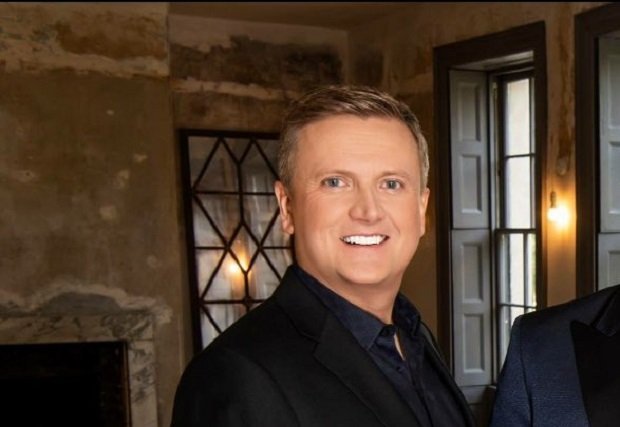 Walking in the Air singer to perform in the UK's best cathedrals next October
Aled Jones has announced that he will head out on a 24-date tour of the UK's cathedrals in 2020. Presale tickets for the tour are on sale now ahead of general sale at 10am on Fri 8 Nov.
Originally a choral singer, Aled Jones MBE rose to prominence in the mid-80s with his cover of 'Walking in the Air', which became a hit with Channel 4's animated film The Snowman. Jones' version reached No. 5 in the UK charts in 1985 and is considered one of the most well-known Christmas songs. By the age of 16, Aled had released 16 albums, featured in numerous films and sang before the Royal Family.
In and amongst maintaining his musical career, Jones has acted both on stage and TV and has presented numerous TV shows including Aled Jones' Ultimate Travel Guide to Classical Music. He can also be found touring with fellow singer Russell Watson following the duo's most recent release Back in Harmony.
Aled Jones 2020 tour dates:
Mon 28 Sep – The Cathedral & Abbey Church of Saint Alban
Tue 29 Sep – Bristol Cathedral
Thu 1 Oct – Paisley Abbey
Fri 2 Oct – Durham Cathedral
Sat 3 Oct – Wakefield Cathedral
Mon 5 Oct – Anglican Cathedral, Liverpool
Tue 6 Oct – St Mary's Church, Nottingham
Wed 7 Oct – Beverley Minster
Fri 9 Oct – Lichfield Cathedral
Sat 10 Oct – Coventry Cathedral
Mon 12 Oct – Wells Cathedral
Tue 13 Oct – Exeter Cathedral
Thu 15 Oct – Winchester Cathedral
Fri 16 Oct – Llandaff Cathedral, Cardiff
Sat 17 Oct – St David's Cathedral, Pembrokeshire
Mon 19 Oct – Manchester Monastery
Tue 20 Oct – St Asaph's Cathedral
Thu 22 Oct – Rochester Cathedral
Fri 23 Oct – Ely Cathedral
Sat 24 Oct – Chelmsford Cathedral
Mon 25 Oct – Guildford Cathedral
Tue 27 Oct – Hereford Cathedral
Wed 28 Oct – Portsmouth Cathedral
Fri 30 Oct – Bangor Cathedral
Presale tickets for Aled Jones' 2020 tour are on sale now ahead of general sale at 10am on Fri 8 Nov.