Westlife, Lionel Richie and Madness confirmed as first headliners for inaugural York Festival, get presale tickets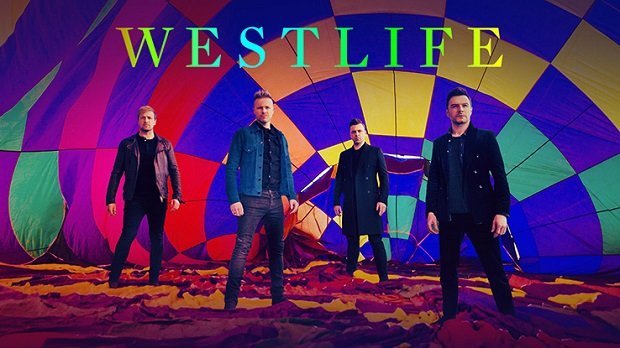 All-new concert series brings three huge acts to York Sports Club next June
A brand-new musical festival is heading to York in June 2020. The first-ever edition of the York Festival will run at the city's Sports Club from Fri 19–Sun 21 Jun. The first headline acts to be confirmed for the concert series include Westlife, Lionel Richie and Madness. Presale tickets for the shows go on sale at 9am on Wed 28 Nov ahead of general sale at 9am on Thu 28 Nov.
Madness are the first act to headline the three-dayer, taking to the stage on Fri 19 Jun. The group, led by Suggs, celebrate their 40th anniversary together next year. Known for hits like 'House of Fun', 'Baggy Trousers', 'It Must Be Love' and 'Wings of a Dove', Madness have successfully kept the party going, putting out a total of 12 studio albums since forming in 1976.
On Sat 20 Jun, Westlife will perform as part of their 2020 open-air tour. Following an eight-year sabbatical, Westlife marked their anniversary with a huge comeback tour in 2019. The Twenty Tour celebrated their career as one of the highest-selling groups in British music history and the group's new album Spectrum, which came out earlier in November, is set to make waves into the next decade.
Lionel Richie rounds off the festival on Sun 21 Jun. Richie has been active since 1968 when he made a name for himself as one part of The Commodores. Richie went on to enjoy a hit-laden solo career thereafter, taking the UK and US charts by storm. Fans can no doubt expect to hear evergreen hits like 'Dancing on the Ceiling', 'Hello' and 'All Night Long' in York next summer.
York Festival 2020 lineup:
Fri 19 Jun – Madness
Sat 20 Jun – Westlife
Sun 21 Jun – Lionel Richie
Presale tickets for York Festival go on sale at 9am on Wed 28 Nov. General sale tickets for Madness, Westlife and Lionel Richie go on sale at 9am on Thu 28 Nov.