10cc's Graham Gouldman announces solo tour for 2020, tickets on sale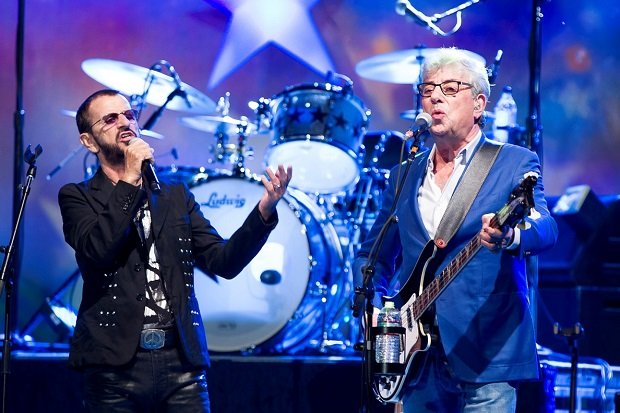 Newly announced shows set to support Gouldman's first solo album in eight years
10cc's Graham Gouldman has announced a 14-date tour with his semi-acoustic band Heart Full of Songs for March and April 2020. Tickets for the shows are on sale now via See Tickets and Ticketmaster.
The tour begins in Gateshead on 19th March and ends in Cardiff on 4th April, including a date at London's Union Chapel on 26th March.
Alongside his contributions to art-rock band 10cc, Graham has released multiple solo albums since 1968's solo debut The Graham Gouldman Thing and in 2014 was inducted into the Songwriter's Hall of Fame. The news of next year's tour comes in line with the release of Graham's fifth solo album, his first since 2012's Love And Work. The new album is due for release on Fri 20 Mar.
The Beatles' drummer Ringo Starr invited Graham to join his All Starr Band for tours of Europe and the USA, during which the band played three 10cc songs and much more. Ringo makes a special guest appearance on Graham's new album, playing drums in the track 'Standing Next To Me'.
Heart Full of Songs join Graham next year and the band have previously toured extensively together. Members include Graham, Ciaran Jeremiah, Dave Cobby and either Iain Hornal, Nick Kendal or Andy Park.
A Heart Full of Songs concert is set to feature 10cc classics such as 'I'm Not In Love', 'Dreadlock Holiday' and 'The Things We Do For Love', along with new material.
Looking ahead to the tour, Graham commented: 'I always love taking my Heart Full Of Songs show on tour. Acoustic performances always create a very intimate atmosphere where every song – which is what it's all about – can truly be heard. It also gives me a chance to explain how the songs came about and something of the writing process. We'll see you there.'
Graham Gouldman 2020 tour dates:
19 Mar – Sage 2, Gateshead
20 Mar – The Tivoli Theatre, Aberdeen
21 Mar – Pleasance Theatre,Edinburgh
22 Mar – St Luke's, Glasgow
24 Mar – The Core Theatre, Solihull
25 Mar – City Varieties, Leeds
26 Mar – Union Chapel, London
27 Mar – St George's, Brighton
29 Mar – Theatr Colwyn, Colwyn
30 Mar – Epstein Theatre, Liverpool
1 Apr – The Stables, Wavendon
2 Apr – RNCM, Manchester
3 Apr – St George's, Bristol
4 Apr – The Gate, Cardiff
Tickets for the tour are on sale now via See Tickets and Ticketmaster.