Pete Townshend apologises for Keith Moon and John Entwistle comments
Bang Showbiz
28 November 2019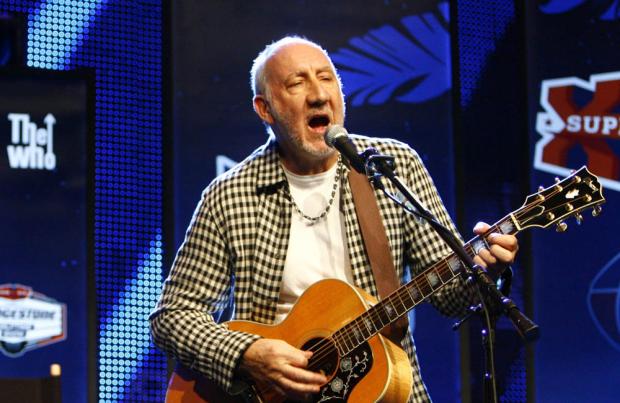 The Who star Pete Townshend has apologised to the families of Keith Moon and John Entwistle for his comments about the legendary rock band's late rhythm section
Pete Townshend has apologised for saying Keith Moon and John Entwistle were "f***ing difficult to play with".
The Who guitarist sparked controversy with his comments about the legendary rock band's late rhythm section – drummer Keith died in 1978 while John passed away in 2002 – as he said "thank God they're gone", but he has now spoken out to clarify his "ironic" comments.
In a lengthy statement posted on Facebook, he wrote: "No one can ever know how much I miss Keith and John, as people, as friends and as musicians. The alchemy we used to share in the studio is missing from the new album, and it always feels wrong to try to summon it up without them, but I suppose we will always be tempted to try.
"To this day I am angry at Keith and John for dying. Sometimes it shows. It's selfish, but it's how I feel. But I am sincerely grateful to have had these second and third incarnations as a member of what we still dare to call The Who – once after Keith passed, then again after John passed.
"I do thank God for this, but I was being ironic in my own English way by suggesting it is something I am glad about. I can be grateful to be free as a player and writer, but sad about losing old friends. It does feel ironic, and it also makes me angry."
The 'My Generation' musician explained while the duo were "so eccentric" – and took up "so much musical and sonic space" both in the studio and live – but he and Roger Daltrey had a lot of fun as part of the quartet.
Apologising to Keith and John's loved ones, he continued: "To those family members of Keith and John, especially Chris Entwistle and Mandy Moon, I apologise for the headlines – and for carelessly providing the words that were used – but in the past three months I have done so many interviews I am losing focus and patience.
"I forgive myself. I hope they can forgive me too. I loved their dads and still do."