Timothée Chalamet stars in 4000 Miles at The Old Vic, tickets on sale now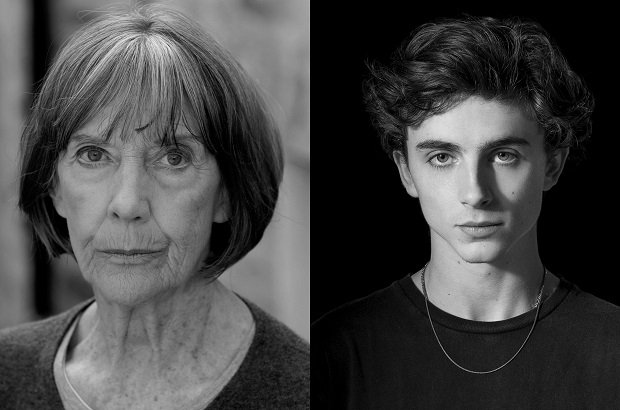 Amy Herzog's Pulitzer Prize-nominated play comes to the capital from April
4000 Miles is set to run at The Old Vic in London from Mon 6 Apr–23 May 2020. The production has been adapted from Amy Herzog's Pulitzer Prize-nominated play and is set to star Timothée Chalamet alongside Eileen Atkins. Tickets go on sale at 12pm on Tue 3 Dec.
The Old Vic will host the production throughout the spring with direction coming from Matthew Warchus who, when speaking of the play, commented, 'Amy Herzog is one of my favourite living writers – she writes with a deceptively powerful simplicity, full of extraordinary grace, precision and radiance. I'm very much looking forward to working with this exceptional cast on her gorgeous play which abounds with intimate beauty and truth.'
4000 Miles follows the story of 21-year-old Leo who set out from the West Coast cycling across America with his best friend. After weeks of radio silence, no one is more surprised than his 91-year-old grandmother, Vera, when Leo turns up on her Manhattan doorstep in the middle of the night. As he begins his life, Vera is beginning to see the end of her's and the story unfolds as their griefs collide in a small New York apartment.
Timothée Chalamet steps into the role of Leo fresh off the back of major film roles in Beautiful Boy, A Rainy Day in New York and The King among a long list of others in recent years. He has been nominated for numerous awards, including BAFTAs, Golden Globes, SAG Awards and more.
Chalamet will be joined on stage by Eileen Atkins as Vera. Atkins is a true veteran of the theatre, having starred in over 75 plays from Shakespeare to Beckett to Pinter, for which she has received nine accolades, including two Olivier Award for Best Actress among others.
4000 Miles runs at The Old Vic, London from Mon 6 Apr–23 May 2020. General sale tickets go on sale at 12pm on Tue 3 Dec.