Put 2019 behind you at these Glasgow New Year's Eve club and party nights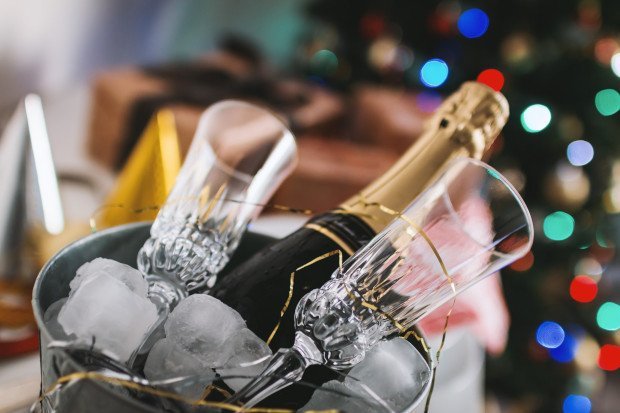 The Scottish city is ready to say goodbye to the year with some seriously good parties
A night out in Glasgow is a blast every day of the year, but you can bet the city puts on a show when it comes to celebrating the end of it. With 2019 coming to a close, and a new decade just around the corner, there is a wide variety of NYE club nights and events for you to choose from when it comes to deciding what to do in Glasgow on New Year's Eve. Here's some inspiration to help you decide how to welcome 2020.
If you want to move around and be a true party hopper, you might just want to head along to Merchant Square Glasgow's Hogmanay Party. Wrap up well and party the night away in the bars of Merchant City, congregating in the square for the New Year countdown and entertainment from the Bonnie Scots Showgirls, Emma Hale, the Brightside, the Foxes and DJ Colin McArdle. If you want to brave another outdoors party the twee cobbles of Ashton Lane has got you covered in the West End. Room 2, the Sanctuary and the 78 are just a few of the places that will welcome the party people that would rather stay indoors and dance the night away.
For the more pub-inclined, Friday Street are hosting the Friday Street New Years Eve Mod Party at Blackfriars, with residents Mikey Collins, Paul Molloy, Davie Quinn and guest DJ Marty Stewart bringing you all the best mod tunes. For a knees-up bringing drink and food together, why not head to WEST on the Green for Hogmany at WEST on the Green, where you can enjoy a three-course meal and a drink in a brewery setting.
Theatricality also has its place in Glasgow's New Year celebrations, as the Shilling Brewery Company welcomes talent in burlesque, magic, music and more to dazzle audiences into the new decade at Hogmanay Burlesque. If you're looking for a more cabaret-focused night, head along to Wild Cabaret Live for a Wild Cabaret Hogmanay.
Is it even the New Year if you don't play a little bit of dress up? If you have just the retro outfit in your wardrobe begging to be let out, the Ivy Buchanan Street will be welcoming revellers in their best Great Gatsby getup. For a more traditional look, you can go to the Black Tie & Tartan Ball at the Polo Lounge.
The traditionalists out there will be happy to know that the good old Hogmanay Ceilidh has not been forgotten, with callers awaiting the best dancers at the Ferry, DoubleTree by Hilton Hotel Glasgow Central and the National Piping Centre.