Nas, DMX, The Lox and Gang Starr confirmed for Gods of Rap II, here's how to get tickets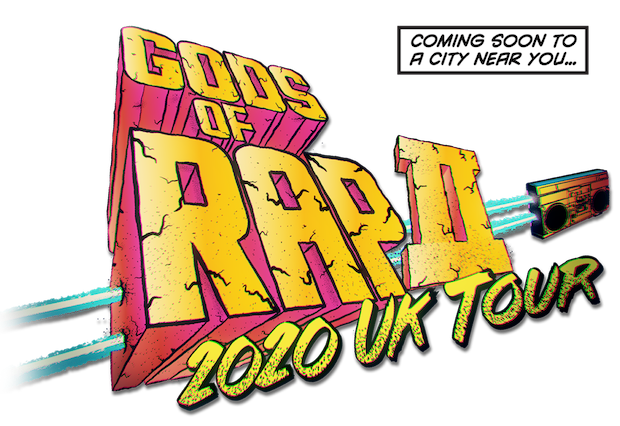 Titans of hip hop join forces for another string of epic rap shows this April
In 2019 the UK was graced with Gods of Rap, a tour that brought rap superstars Wu-Tang Clan, Public Enemy and De La Soul together. In 2020 Gods of Rap II will once again tour the UK, bringing together heavy hitters Nas, DMX, The Lox and Gang Starr. Tickets for the shows go on sale at 10am on Fri 31 Jan (updated 28 Jan).
Now twenty-eight-years-deep in the business, rapper Nas has eight consecutive platinum and multi-platinum selling albums to his name and has sold over 30 million records worldwide. He is considered one of the greatest MCs of all time by MTV, and The Source among many others.
From debut album Illmatic (1994) to his most recent release Nasir (2018) he has amassed 11 Grammy nominations and bagged two BET awards for hits like 'The World Is Yours', 'One Mic', 'Street Dreams', 'Daughters' and 'Hero'.
The late 90s saw the rise of DMX, whose debut album It's Dark and Hell Is Hot was met with critical and commercial acclaim. The record spawned DMX classics 'Get at Me Dog', 'Stop Being Greedy', 'Ruff Ryders Anthem' and 'How's It Goin' Down'. He released his eighth record in 2015, showing he's got plenty of material to bring to the 2020 shows.
Rap trio The Lox are also confirmed for Gods of Rap II with Jadakiss, Styles P and Sheek Louch bringing their East Coast rap sounds to the UK this April. As solo artists they have a mammoth amount of talent, all of which came together on albums Money, Power & Respect (1998), We Are the Streets (2000), and Filthy America... It's Beautiful (2016). The trio are back together for the 2020 Gods of Rap tour.
Gang Starr round of the lineup with remaining member DJ Premier joining the tour. DJ Premier and the late rapper Guru were prolific from 1989 to 2003 and are considered one of the first pioneers of jazz-rap. In 2019, DJ Premier released a new single 'Family and Loyalty' feat J. Cole under the Gang Starr name and followed it with album One of the Best Yet.
Gods of Rap 2 2020 UK dates:
Thu 23 Apr – Manchester Arena
Fri 24 Apr – The O2, London
Sat 25 Apr – Birmingham Arena
Tickets for Gods of Rap II go on sale at 10am on Fri 31 Jan (updated 28 Jan).