The Kooks and The Wombats to headline All Points East, sign up for presale tickets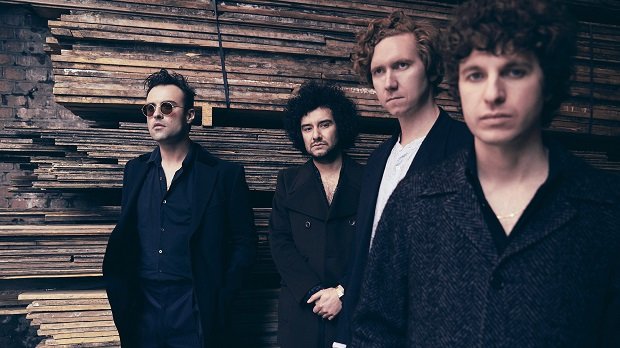 Tom Walker, Jake Bugg, Gang of Youths, Gabrielle Aplin and more announced as support
The Kooks and the Wombats are set to co-headline All Points East in London's Victoria Park on Sat 30 May. Presale tickets for the day are available at 10am on Thu 20 Feb. Sign up below for presale access. General sale tickets are available at 10am on Fri 21 Feb.
The Kooks found fame back in 2006 with their no. 2 charting album Inside In / Inside Out which spawned hits 'She Moves in Her Own Way' and 'Naïve', among others. As though no. 2 wasn't good enough for a debut record, the band knocked it out of the park with follow up Konk, which made it to no. 1 in 2008. Back in 2018 they released their fifth record Let's Go Sunshine and in 2020 they are back and playing festivals across the UK.
Co-headlining with the Brighton four-piece is the Liverpudlian trio the Wombats. This indie band similarly found fame in the mid-00s with the release of their debut album A Guide to Love, Loss & Desperation from which Top 40 hits 'Kill The Director', 'Let's Dance To Joy Division' and 'Moving To New York' were born. The band released their last album back in 2018 and, along with the Kooks, continue to champion the nostalgic indie-pop sounds of times gone by.
All Points East returns to London's Victoria Park for another year following 2019 headliners Christine and the Queens, Bon Iver, Florence & The Machine and more. The 2020 instalment runs from Fri 22–Sun 31 May 2020 with six headline acts taking to the stage. Visitors are invited to enjoy four days of free activities alongside the gigs.
The Kooks and the Wombats join the bill alongside headline acts Tame Impala, Massive Attack and Kraftwerk, as well as an impressive list of support acts for the day including Tom Walker, Jake Bugg, Gang of Youths, Gabrielle Aplin, The Lathums, Bloxx and Lauran Hibberd.
All Points East 2020 lineup:
Sat 23 May – Tame Impala / Caribou / Glass Animals / Whitney / Rolling Blackouts C.F / Kelly Lee Owens / Holt F
Sun 24 May – Massive Attack / Nils Frahm / Young Fathers / Neneh Cherry / Sevdaliza / Fatoumata Diawara / TNGHT / Gaika / Skinny Pelembe / Hotel Lux / Mad Professor
Fri 29 May – Kraftwerk / Iggy Pop / Johnny Marr / The Orb / Chromatics / Anna Calvi / Kim Gordon / Grand Master Flash / Jehnny Beth / John Maus
Sat 30 May – The Kooks / The Wombats / Tom Walker / Jake Bugg / Gang of Youths / Gabrielle Aplin / The Lathums / Bloxx / Lauran Hibberd
Presale tickets for The Kooks and The Wombats go on sale at 10am on Thu 20 Feb. General sale begins at 10am on Fri 21 Feb. Sign up below to get the presale link straight to your inbox.