NextUp Virtual Comedy Festival — everything you need to know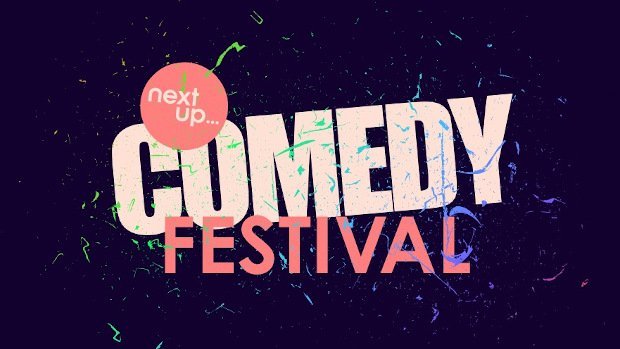 Month-long online festival set to run this July with exclusive live stand-up shows airing daily
In light of the restrictions put in place to curb the spread of COVID-19, live events have been forced to shape-shift and many will take on a 2D form online this summer. Comedy venues are known for their small spaces and intimate atmospheres, and though live gigs won't take place in these usual dives for the time being, comedy lives on. NextUp Comedy — known for their laughter-centric streaming platform full to the brim with over 200 comedy specials on-demand — have created a 31-day long virtual comedy festival in hopes of keeping the nation entertained. This July, across all 31 dates (Wed 1—Fri 31 Jul), they'll open their virtual doors to audiences for 31 unique online stand-up shows.
Each night, comedy enthusiasts have the opportunity to attend a 50-minute show hosted live on Zoom by one of the UK's favourite comedians. NextUp knows a thing or two about comedy so, as expected, the line-up features a selection of top-rated stand-ups including Tiff Stevenson (★★★★☆), Jordan Brookes (★★★★☆), Josie Long (★★★★☆), Andrew Maxwell (★★★★☆) and Jessica Fostekew (★★★★☆) among an impressive list of others. Ticket holders can expect anything from stand-up games and storytelling to off-kilter ramblings.
How do I get tickets?
Tickets for each show cost £9 and to keep it intimate (not infinite), the maximum audience side for each virtual show is 200.
Much like any ordinary festival, all NextUp Comedy Festival shows can be viewed by pass holders. Festival passes are priced at £77 and give entry to every virtual show with an annual subscription to NextUp Comedy thrown in. On top of this, the team behind the festival know well that beer and comedy go hand-in-hand, and so festival pass holders will also receive a delivery of six beers to accompany their viewing.
The NextUp Comedy Festival Lineup
Abandoman / Stephen Bailey / Andrew Maxwell / Sarah Keyworth / Stuart Goldsmith / Mark Watson / Jessica Fostekew / Eshaan Akbar / Daliso Chaponda / Anna Mann / Kiri Pritchard-McLean / Josie Long / Jen Brister / Fin Taylor / Maisie Adam / The Free Association / Michael Legge / Tiff Stevenson / Tim Key / Sindhu Vee / Luke McQueen / Ivo Graham / Alice Fraser / Phil Ellis / Thanyia Moore / Olga Koch / Paul Chowdhry / Athena Kugblenu / Jordan Brookes / Prince Abdi / Aurie Styla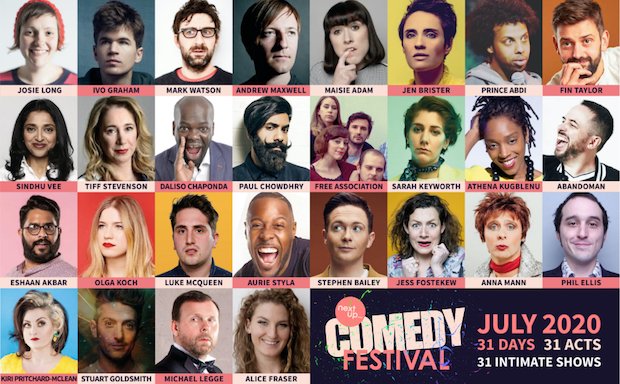 Tickets and passes for the NextUp Comedy Festival 2020 are available now.