Doctor Who: Time Fracture immersive experience comes to London, get tickets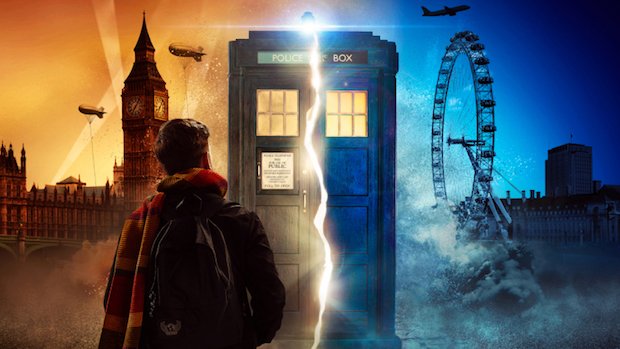 Leading immersive theatre company transform the Time Lord's world into an all new production
Doctor Who: Time Fracture is a brand new immersive theatrical experience that lands in London in February 2021. The show has been created by leading theatre company Immersive Everywhere in partnership with BBC Studios. Tickets for shows from Wed 7 Feb–Sun 30 May are on sale now.
Doctor Who has enthralled generations of fans with its unique blend of sci-fi and history since its BBC debut in 1963. In 2021 Immersive Everywhere – the team behind London's The Great Gatsby experience – are bringing the Doctor's world to life in an all-encompassing experience.
Doctor Who: Time Fracture puts audiences in the heart of this original storyline, with the planet and future of the human race at stake. Thrown back to the 1940s at the height of the Blitz, audience members become Unified Intelligence Task Force recruits who must embark on a top-secret mission.
The universe of Doctor Who, with all its infamous monsters and vivid locations, will be brought to life in London next year. Dropped right into the action, Doctor Who fans can expect to encounter strange and mysterious characters as they navigate their way through the unique storyline.
Speaking of the production theatrical writer Daniel Dingsdale commented: 'Drawing from the rich legacy of Doctor Who, which spans over half a century we are creating an adventure that will entertain both fans that have immersed themselves in the show's universe for years and audience members who will walk in from the street having never seen an episode.'
Doctor Who: Time Fracture runs from Wed 7 Feb–Sun 30 May. Tickets are on sale now.