Ofcom receives over 10,000 Britain's Got Talent complaints after Diversity dance
Bang Showbiz
11 September 2020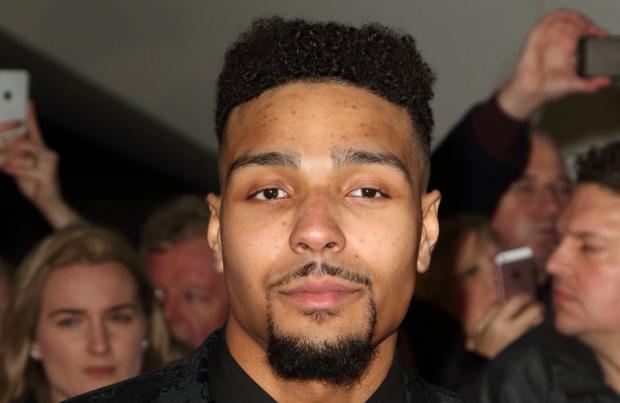 Ofcom has received more than 10,000 complaints about last Saturday's (05.09.20) 'Britain's Got Talent' following Diversity's controversial Black Lives Matter routine, and dancer Jordan Banjo says the reaction is "sad"
More than 10,000 people have complained to Ofcom over last Saturday's (05.09.20) 'Britain's Got Talent', following Diversity's controversial performance.
The dance troupe performed a Black Lives Matter routine, which narrated the death of George Floyd, and included dancer and 'BGT' stand-in judge Ashley Banjo being knelt on by one of his group who was dressed as a policeman, in a nod to George's tragic passing.
As a result of the complaints to the UK's communications regulator, it is the second most complained about TV moment in a decade, after more than 25,000 expressed their outrage to Ofcom when 'Celebrity Big Brother' star Roxanne Pallett falsely accused fellow housemate Ryan Thomas of "punching" her.
Ashley's brother and fellow Diversity member Jordan Banjo has admitted the reaction to their performance is "sad".
Speaking on KISS FM, he said: "It was really important, it was special to us, and we're all about positivity and love, and we got so much positivity and love back from this one.
"But we also got bombarded with messages and articles and horrible stuff about all of us, about our families, about how even now Diversity isn't diverse enough because there's only five white people in it.
"I can't speak for anyone else, but it's sad. It's sad, genuinely. I feel anxious and worried saying something like black lives matter when that's all we want, man. It's just love and positivity. No-one's saying only black lives matter."
Earlier this week, an Ofcom spokesperson said: "We are assessing the complaints against our broadcasting rules, but are yet to decide whether or not to investigate."
A 'BGT' spokesperson said this week: "Diversity's performance offered their take on the extraordinary events of 2020 opening up important topics of conversation. The show was compiled for a family audience."
The day after the performance Ashley wrote on Twitter: "So much to say... But I'll Just let the performance talk. Thousands of messages of Love and support – Thank you Black heart For the thousands of messages of hate and ignorance – Thank you. You highlight exactly what needs to change. Sending nothing but love to you all (sic)"