Amanda Holden: Diversity's BLM routine received thousands of positive responses
Bang Showbiz
14 September 2020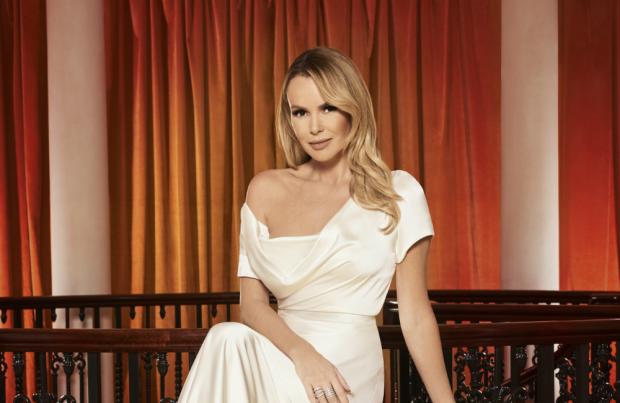 'Britain's Got Talent' judge Amanda Holden has revealed Diversity's BLM inspired dance routine has received "hundreds of thousands" of positive responses despite receiving 10k Ofcom complaints
Amanda Holden has revealed 'Britain's Got Talent' received "thousands" of positive messages about Diversity's Black Lives Matter performance.
The dance troupe performed a BLM-inspired routine – which narrated the death of George Floyd – and featured dancer and 'BGT' stand-in judge Ashley Banjo being knelt on by one of the group who was dressed as a policeman, as a reference to George's tragic passing.
Although the powerful performance sparked over 15,000 complaints to Ofcom, Amanda has highlighted the number of positive responses the performance has received despite the negativity.
Appearing on 'Good Morning Britain' on Monday (14.09.20), she revealed: "It is extraordinary, and I think the number of negative complaints means this conversation is right and fundamental and should continue to happen.
"What hasn't been highlighted is the fact we were inundated with hundreds of thousands of positive responses.
"As a 'BGT' family – and Diversity is part of that family, and Ashley is doing a phenomenal job on 'BGT'. We stand by him and stand by that performance 100 percent."
The dance troupe leader Ashley – who is also standing in for judge Simon Cowell on 'BGT' – responded to the complaints, which Amanda, 49, has praised him for but admits more people still need to take action.
She added: "He's an extraordinarily intelligent man, and if you haven't seen it already, he posted a video last night on his Instagram, which very succinctly tells you how he feels about the entire thing and he sends out positive vibes to both the haters and the lovers of the piece that they did.
"It just shows what an amazing human being he is. I think he's saddened by the negativity but it backs up the fact that we all need to be talking about it and we all need to support it."