Illuminated Trail returns to Blenheim Palace for Christmas 2020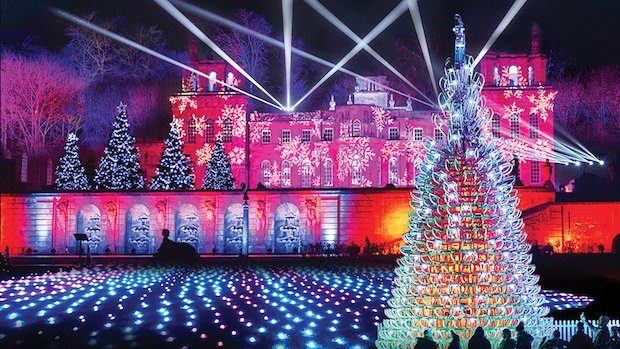 Christmas at Blenheim is shaping up to be magical – get tickets for this year's illuminations
Oxfordshire-based country house Blenheim Palace is gearing up for another family-friendly illuminated Christmas celebration. From Fri 20 Nov 2020–Sun 3 Jan 2021, the Palace, a UNESCO World Heritage Site, will be illuminated with over 1 million Christmas lights as part of the Illuminated Trail. Entry is permitted in 15-minute time slots between 5pm–8.45pm (times vary per day). Tickets for Blenheim Palace's Illuminated Trail are on sale now.
The 2020 trail hosts a number of festive-favourite installations such as the tunnel of light, hillside sea of light and the large arches of light, returning to invite visitors into a world festooned with seasonal cheer and supported by an enhanced soundtrack of festive classics. This year, some new installations will light up the Palace grounds including Heart of the Stars installation which features shards of light across the stretching lawns and a scented fire garden by the Water Terrace. There will also be a colour-changing neon tunnel, lakeside lights and the soft glows from the fairy-fire known as Will-o-the-Wisps.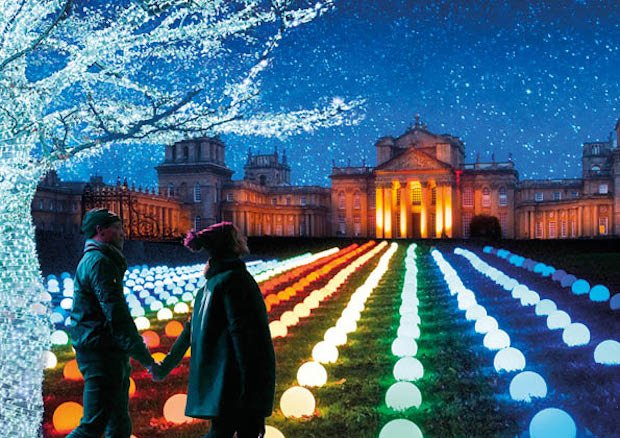 Is Blenheim at Christmas 'COVID-safe'?
As an exceptional year comes to a close, families visiting Blenheim can rest assured that measures are being put in place to keep everyone as safe as possible this Christmas. Blenheim Palace's COVID-safe measures include reduced capacity, reduced queuing systems, a revised trail route, and sanitisation stations around the venue. Payments will be cashless and must be made as contactless transactions or by chip-and-pin.
The Illuminated Trail at Blenheim Palace runs from Fri 20 Nov 2020–Sun 3 Jan 2021. Entrance is permitted in 15-minute intervals from 5pm–8.45pm (times vary per day). Tickets are on sale now.