Mortimer and Whitehouse: Gone Fishing returning for fourth series
Bang Showbiz
29 September 2020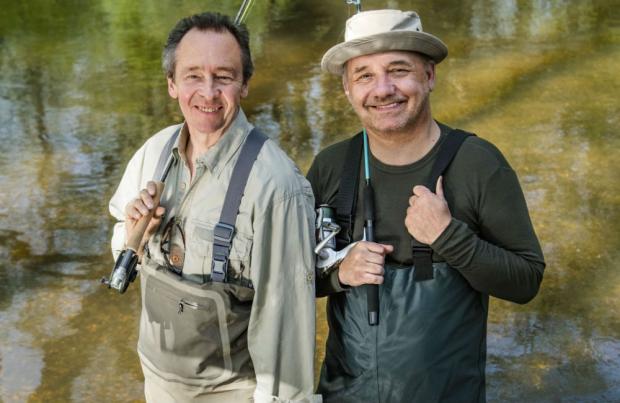 Bob Mortimer and Paul Whitehouse are set to return for another run of Gone Fishing as their show has been commissioned for a fourth series
'Mortimer & Whitehouse: Gone Fishing' has been commissioned for a fourth series.
Comedian pals Bob Mortimer and Paul Whitehouse are returning for another six episodes of the BBC Two show, which sees them travelling around to fish in picturesque spots across the UK, whilst also sharing meals and many laughs.
Paul, 62, said: "The fish of the UK needn't worry too much as Bob and I return for another series of 'Gone Fishing'.
"I love Bob and he needs me more than ever so we're back on the river bank for more high jinks and another series basking in the timeless wonder of the glorious British countryside."
The duo have been friends since the 1980s and after they both underwent major surgery for heart disease, Paul got Bob into angling so he could enjoy a slower pace of life.
Bob, 61, added: "I love doing this show and am over the moon to get the chance to go fishing with Paul again.
"I am already working on heart healthy recipes to cook and new ways to irritate him."
The fourth season will be directed as ever by Rob Gill, with Lisa Clark serving as executive producer.
Lisa commented: "We're all delighted with the positive reaction from so many people, particularly from those looking for a little light relief and escapism in these tricky times we're all facing.
"The series is a joy to make and I think that comes across in each episode."
And Patrick Holland – BBC Two controller – added: "With so many rivers left to fish, so many stories to be told, and so many new ways for Bob to fall over, it was inevitable that this glorious series would return.
"Thank you Bob and Paul for making a truly unique series."