Hopetoun House to host Wondrous Woods illumination event this autumn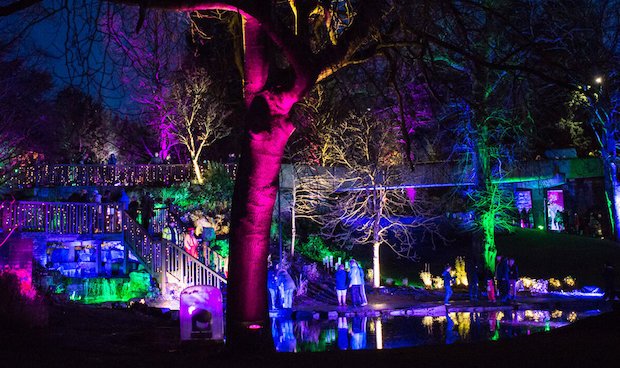 Illuminated woodlands trail runs at the South Queensferry stately home throughout October and November
The grounds at Hopetoun House in South Queensferry will be adorned with lights this autumn. Wonderous Woods, a 2km-long illuminated woodland trail, is set to run at the stately home from Wed 21 Oct—Sun 15 Nov. Entrance is permitted in 15-minute time slots from 6pm—8.15pm (varies) and booking is essential. Tickets for Wondrous Woods are on sale now.
Wonderous Woods promises to be an exciting outdoor sound, lighting and special effects extravaganza the whole family can enjoy. Running through the private woodland area of the magnificent Hopetoun House estate, visitors will follow an illuminated woodland trail that helps to showcase and celebrate the land's natural history and beauty.
The one-way route starts at the wrought iron gates to the north of the house, leading to festooned unseen areas of the gardens of Hopetoun House. Meandering through ancient woodlands, clearings and past the old summer house, there is plenty to spot along the way including Woody the owl and his friends. For this special event, Hopetoun House will be lit up, highlighting its architectural magnificence.
What COVID-19 measures will be in place at Wonderous Woods?
To keep visitors safe, triggered and pre-booked arrival times will be in operation as well as a one-way route and strict distancing measures around the grounds. Sanitisation stations will be available and all staff will be wearing PPE. Tickets will be paperless this year and can be displayed from a phone.
Wonderous Woods runs at Hopetoun House from Wed 21 Oct—Sun 15 Nov. Tickets are on sale now. Entrance is permitted in 15-minute intervals from 6pm–8.15pm (times vary per day).