Michael Bublé adds two extra dates to rescheduled outdoor concert tour, get presale tickets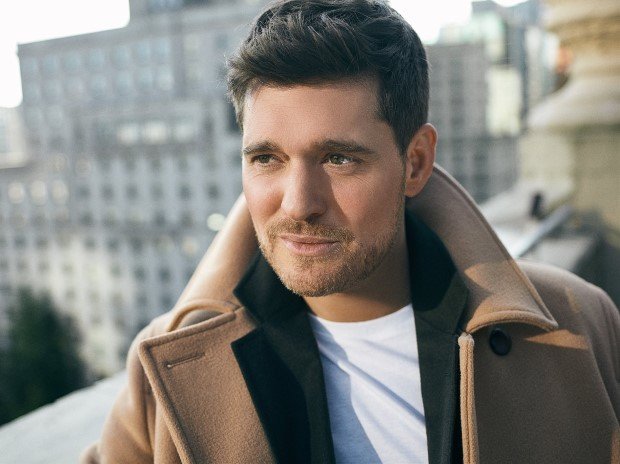 Multi-award winning Canadian singer adds 2021 tour dates in Canterbury and New Milton
Michael Bublé was set to tour the UK this past summer, but all dates were rescheduled for summer 2021 in light of the COVID-19 pandemic. Bublé has now added two new shows to the An Evening with Michael Bublé tour and will be heading to The Spitfire Ground in Canterbury on Sat 10 Jul and Chewton Glen in New Milton on Mon 12 Jul 2021. Presale tickets for the two new dates go on sale at 9am on Thu 29 Oct. Sign up to below to receive presale access. General sale tickets are available at 9am on Fri 30 Oct.
Bublé has been entertaining audiences with his easy listening jazz tunes for over a decade now. The Canadian singer found a worldwide audience when his 2005 album It's Time became a huge hit. Bublé's seventh studio album, Nobody But Me, was released in 2016 and debuted at No.2 in the charts before going platinum.
Bublé released his most recent album ♥ back in November 2018 before embarking on a UK tour in support of the record which reached No.1 in Canada and the UK.
An Evening with Michael Bublé 2021 tour dates:
Fri 9 Jul — Powderham Castle, Exeter
Sat 10 Jul — The Spitfire Ground, Canterbury (NEW DATE)
Mon 12 Jul — Chewton Glen, New Milton (NEW DATE)
Tue 13 Jul — Harwood House, Leeds
Thu 15 Jul — Blicking Estate Norwich
Fri 16 Jul — The Royal Crescent, Bath
Sat 17 Jul — The Royal Crescent, Bath
Mon 19 Jul — Country Ground, Hove
Tue 20 Jul — Cardiff Castle
Fri 23 Jul — Warwick Castle
Sun 25 Jul — Hatfield House
Tue 27 Jul — Emirates Riverside, Durham
Presale tickets for An Evening with Michael Bublé in Canterbury and New Milton go on sale at 9am on Thu 29 Oct ahead of the general sale at 9am on Fri 20 Oct. Sign up below to receive the presale link straight to your inbox.