Robin Hood pantomime set for Bristol Hippodrome this Christmas, find out how to get tickets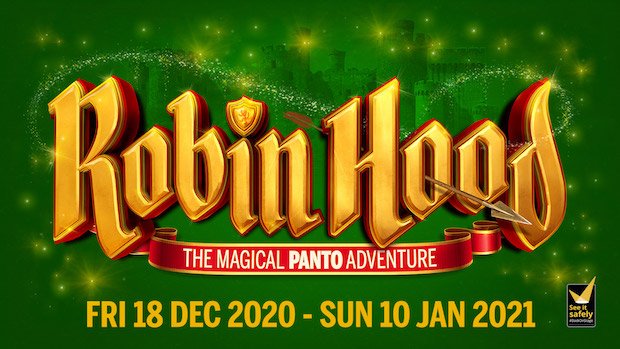 ATG launch #TheShowsWillGoOn, a socially-distanced pantomime season at three venues
ATG have confirmed that three socially-distanced pantomimes will run at their venues this festive season. A Robin Hood panto will run at Bristol Hippodrome from Fri 18 Dec—Sun 10 Jan 2021. Tickets for the Bristol Hippodrome panto go on sale at 10am on Fri 6 Nov.
*** UPDATE Fri 6 Nov: the general sale for this show will now begin at 10am on Mon 9 Nov ****
ATG is delighted to welcome show-goers back to their theatres for what will be their first shows since COVID-19 forced venues to close for nine months, with ongoing restrictions still in place. While many ATG venues remain closed across the country, three pantomimes will run at respective venues throughout the festival period thanks to the National Lottery Fund.
Robin Hood will kick off in Bristol in late December. More details of the show's all-star cast, as well as social distancing measures, are soon to be revealed. For ATG TheatreCard members and anyone who originally purchased tickets to 2020-21 pantomimes at Bristol Hippodrome, Manchester Opera House or Milton Keynes Theatre, presale tickets will be available to purchase from Wed 4 Nov at 10am.
Tickets for the shows go on sale at 10am on Fri 6 Nov following a presale for ATG Theatre Card members and those who originally purchased tickets for this year's pantomimes.