Ashley Banjos is proud of Diversity's Black Lives Matter moment
Bang Showbiz
3 November 2020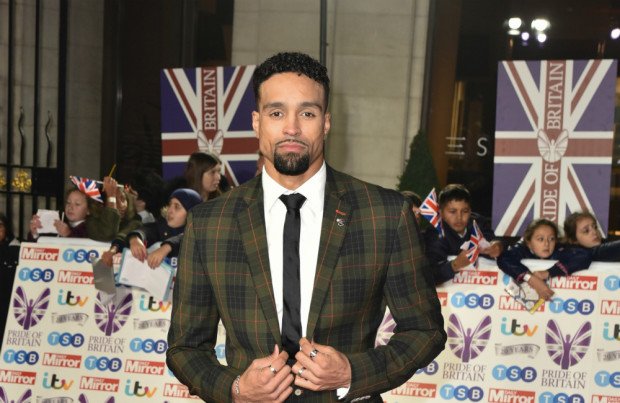 Diversity star Ashley Banjo believes the dance troupe's Black Lives Matter inspired performance on 'Britain's Got Talent' was an "important moment for race relations" in the UK
Ashley Banjo is proud that Diversity's Black Lives Matter routine on 'Britain's Got Talent' became an "important moment for race relations" in the UK.
The 32-year-old star's dance troupe delivered a powerful routine inspired by the movement earlier this year, which was backed by ITV and Ofcom despite the latter receiving more than 24,000 complaints over the political performance.
Despite some negativity, Ashley insists in the wake of the routine he was met with a lot of "positivity" from people and he feels proud that their art was able to influence the conversation about race in Britain.
Appearing on ITV's 'Lorraine' on Tuesday (03.11.20), he said: "There was a lot of positivity, a lot of incredible outreach.
"I had a lot of conversations with some people that I never thought I'd talk to in my life. I think it became – not that we intended it to be this – but it became a moment.
"It became a really important moment for race relations in this country, and something I think people will hopefully remember it. I'm proud of it."
Ashley – who acted as a judge on the latter episodes of 'BGT' after boss Simon Cowell had to pull out after breaking his back in an accident – admitted he was confused by the backlash, particularly with people insisting they shouldn't use their platform to address sensitive issues.
The former 'BGT' winner added: "For people to say we can't use our platform to speak our own truth or the truth, or however we feel – just express how we feel in the moment.
"It's a bit of an odd sentiment to feel like people think it's right to censor creativity, whereas as far as we're considered, it's like, 'Look, this is how we feel, this is our take on 2020, let's talk about it.' "
Ashley has no regrets over the performance and accepts if you're going to make a statement you have to be prepared for differing opinions and reactions from people.
He explained: "If you're gonna open yourself up and you want to push certain issues and conversations to the mainstream, you have to expect to receive both sides of the argument ... I would prefer not to deal with it or to let my family deal with it, [but] I would take it every day of the week if it means starting those meaningful conversations."