David Walliams is meeting Matt Lucas this week to discuss future plans
Bang Showbiz
12 November 2020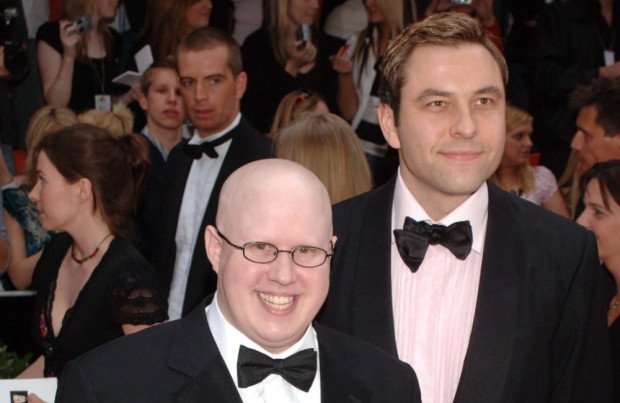 'Little Britain' co-stars David Walliams and Matt Lucas are meeting up this week to discuss plans to collaborate again on a future project
David Walliams and Matt Lucas are meeting this week to discuss plans to work together again.
The 'Little Britain' stars – who reunited last year for the 'Little Brexit' radio spin-off and have been open about wanting to reunite – are keen to collaborate in the future, and they'll be bouncing ideas off each other tomorrow (13.11.20) during a socially distanced catch-up.
Appearing on ITV's 'Lorraine' on Thursday (12.11.20), David said: "We are having a socially distanced walk tomorrow.
"He is walking in Hyde Park and I am walking in Regent's Park, but we are going to meet up and discuss things.
"We did 'Little Brexit' together and we did 'Children In Need: Big Night In'… We definitely want to work together again."
The 'Britain's Got Talent' judge admitted he is "quite jealous" of his comedy partner, who has been delighting fans as Noel Fielding's new co-host on 'The Great British Bake Off'.
He teased: "You are in a lovely tent with Paul Hollywood eating cakes all day, I can't think of anything better. I am quite jealous actually.
"I would love that gig and him and Noel have such a wonderful chemistry, so he is thrilled, he is really loving that."
David heaped praise on Matt for adding a dose of "silliness" to the Channel 4 baking competition, and explained why he's such a great comedian.
He added: "He has brought something really fresh to the show, he has brought his silliness.
"Matt has absolutely no vanity, he says it's very important for a comedian to have no vanity because as a comedian you are always making yourself look silly.
"Some comedians, and I won't name any names, do have a bit of vanity and I think they never let themselves go. Whereas Matt is like, 'If you want to dress me up as a cake, sure!' "