Patsy Palmer becomes lifestyle guru with advice and self-help site
Bang Showbiz
19 November 2020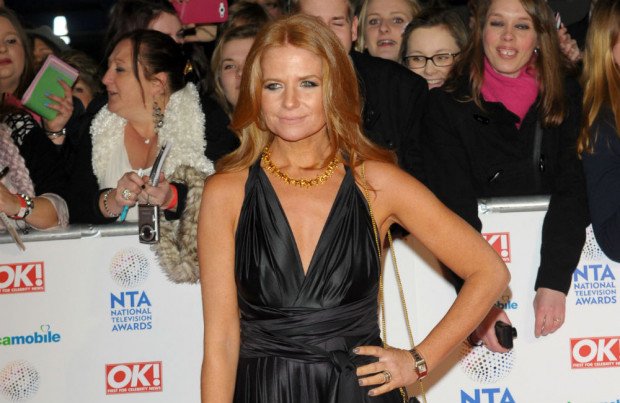 'EastEnders' star Patsy Palmer has launched a new site to give her fans lifestyle tips, and it's already drawing comparisons to Gwyneth Paltrow's Goop brand
Patsy Palmer has taken on a new role as a lifestyle guru.
The 'EastEnders' actress – who has played Bianca Jackson on the BBC soap on and off since 1993 – has set up a new Instagram profile called Good and Proper, as she encourages her followers to slow down with her latest venture
On Twitter, she announced: "I've just launched a new page on Instagram to support my new journey .. join me @goodandproperhair
"Stay well .. keep trying to take some time to be still and breath. Close your eyes and imagine .. the rest is up to you. (sic)"
The 48-year-old star has been giving advice to her followers – including drinking a glass of water, eating healthy food and playing music – as well as weekly words of wisdom.
Patsy – who seems to have taken influence from Gwyneth Paltrow's website Goop – has been encouraged by the positive reaction.
In her latest "note to self" section, she wrote: "My feelings are valid.
"I am allowed to enforce boundaries. I do not need anyone's approval."
In another, she put a spotlight on the importance of self love and confidence.
She said: "I give myself the love I dream of and therefore I attract it."
Meanwhile, Bianca previously admitted she doesn't watch 'EastEnders' anymore, and when she reprises her role she has "no idea" who her co-stars are.
Earlier this year, she said: "I haven't watched 'EastEnders' for six years, so when I go back I have no idea who anyone is. There's all new people there."
She also insisted that the show should only air twice a week with "really solid, good stories that last for quite some time" rather than "chopping and changing".
She explained: "They should have stayed at two times a week and written really solid, good stories that lasted for quite some time instead of chopping and changing.
"Now you go away from it for a week, come back and don't know what's going on."