Tara Reid refuses to take part on I'm A Celeb
Bang Showbiz
4 December 2020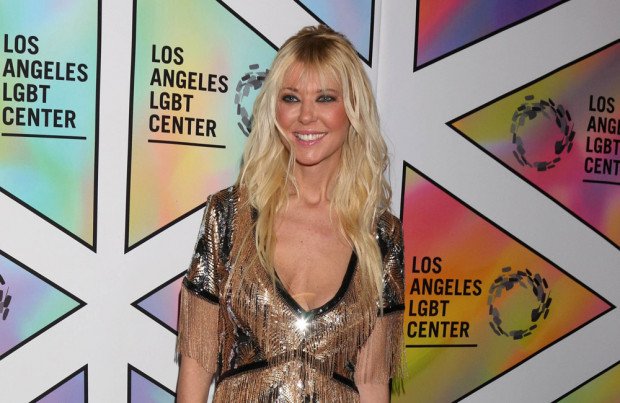 Tara Reid refuses to take part on 'I'm A Celeb' as she can't stand spiders and bugs
Tara Reid turned down 'I'm A Celebrity...Get Me Out of Here!' due to her fear of bugs.
The 45-year-old actress has been to take part in the annual ITV show multiple times but refuses to go on the show as she hates creepy crawlies.
She told FUBAR Radio: "No bugs and spiders for me ... Definitely no no."
However, Tara previously took part in 'Celebrity Big Brother' in 2011 where she became close friends with Jedward who have also tried to persuade the 'American Pie' actress to go on the ITV programme.
She previously explained: "They [ITV] always ask the twins to do it and they say, 'Will you do it if we do it?' But I'm like, 'No, not that one.'"
What's more, Tara has also refused to sign up to 'Strictly Come Dancing' after the BBC has asked her on the show "a bunch of times".
She believes she would make a fool out of herself as she is not the best dancer but would consider the show if she "had to do it".
She added: "They've asked me to do it a bunch of times too. I'm not the best dancer so I don't know if I want to go there and look like a fool. If I don't need to do it, I'm not going to do it until, unless I had to do it or something. But hopefully we won't have to go there."
Meanwhile, Tara recently gushed over her "naughty little brothers" Jedward – whose real names are John and Edward Grimes – as they got to spend most of the coronavirus lockdown together earlier this year because they are her "best friends".
She said: "I just love them both so much. Jedward are my best friends. They are the coolest guys ever. We have been so close since we met in the 'Big Brother' house in 2011.
"There actually were not sharing my home like the press reported, they happened to have their own apartment in the same block as me, so we kind of grouped up together. They are two of the funniest people I have ever met in my whole life and they have hearts of gold.
"I can't understand how people can't tell John and Edward apart – to me, they look so different … They are like my two naughty little brothers."