Janette Manrara and Aljaz Skorjanec 'plan sex marathon after Strictly Come Dancing'
Bang Showbiz
8 December 2020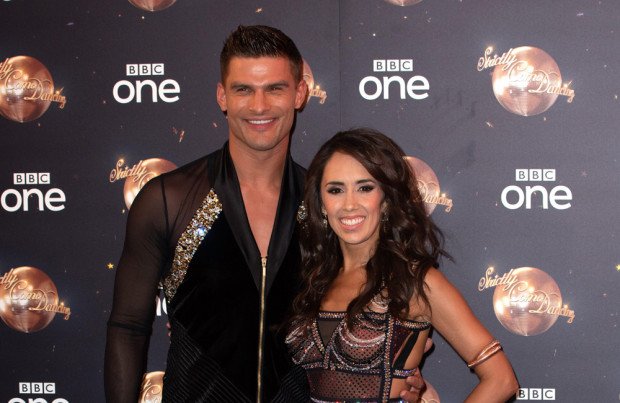 Janette Manrara and her husband Aljaz Skorjanec are going to make up for a "tough year" by having a sex marathon, after spending months apart during 'Strictly Come Dancing'
Janette Manrara and Aljaz Skorjanec are planning to have a sex marathon after spending months apart during 'Strictly Come Dancing'.
The married couple have been forced to remain apart during the series amid coronavirus safety restrictions, but Janette has admitted they already have plans in place to make up for lost time when they are finally reunited.
Asked what they'll do when they reunite, the 37-year-old star – who has been partnered with HRVY on the show – confessed: "Oh my gosh. I don't know if I'm allowed to say this publicly, put it that way!
"Let's just say we won't mind being in a lockdown, I'll tell you that. It's been a tough year in many ways but we'll make up for it!"
Aljaz, 30 – who was partnered with Clara Amfo on 'Strictly' – has already returned home after being eliminated from the show.
And Janette is determined to make the most of the time they'll get to spend together.
She told The Sun newspaper: "We've not even talked about Christmas because I really need to get home to see my family.
"Aljaz isn't going to be able to come with me, so it'll literally be a couple of days that we have together."
In the short-term, Janette is focused on winning the Glitterball Trophy for the first time.
The dancer – who has been married to Aljaz since 2017 – admitted she'll probably break down in tears if she and HRVY manage to win this year's series, having previously seen her friends fight it out for the coveted trophy.
She said: "A lot of my really close friends have been in the final year after year.
"So I feel like if I get through to the final, I'm not going to lie, I'm definitely going to break down in tears."