Matt Lucas and David Walliams chat 'most days'
Bang Showbiz
14 December 2020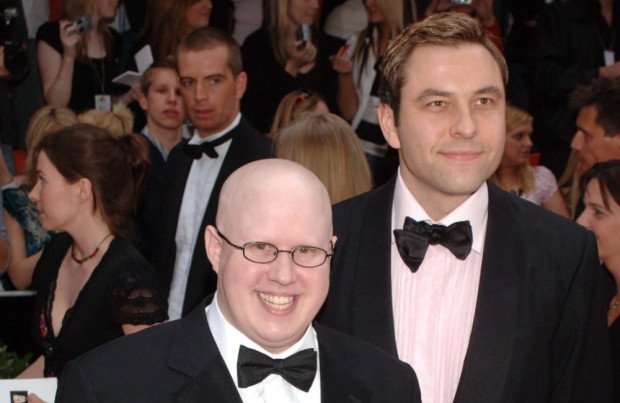 'Little Britain' stars Matt Lucas and David Walliams still chat to each other "most days"
Matt Lucas speaks to David Walliams "most days".
The 'Little Britain' stars were rumoured to have fallen out in 2005 but continued to work together for some time afterwards before seemingly distancing from one another, eventually reuniting at mutual friend Dale Winton's funeral in 2018.
Now, after their much-needed "break" from each other, the "brothers" are in regular contact and exploring new ideas of what they can do together.
Matt told the Daily Telegraph magazine: "We had a period where we needed a break. And we had the break and now we are great.
"We speak most days, text each other funny things, we had a lovely walk the other day. He rang while we've been talking actually, and he's texted me now about an idea we had over the weekend about something we could do together.
"It's weird… I mean, look, I've known David for 30 years this year. So that's almost like being brothers. I do have a brother, who I obviously love very much, [but me and David] are almost siblings [too]."
Meanwhile, the 46-year-old star has developed a close bond with his 'Great British Bake Off' co-host Noel Fielding and he will always feel "indebted" to the 'Mighty Boosh' comic for helping him land the coveted job on the Channel 4 culinary competition.
He said: "He has such a brilliant creative mind, and I love his art as well. He is so witty and funny and absurd. Noel is just someone who makes you smile all day.
"There is no competition between us. He has been in the job for three series longer than me and is the senior man. Also, he was the one who suggested me for the job, so I am indebted to him."
Matt insisted he is "still learning" how to present on the show and thinks he'll be more relaxed if he's asked back for a second series.
He added: "I'm still learning how to do the 'Bake Off'. In the first series I've been quite puppyish. Going forward, if they ask me back, I can relax a bit more, be a little calmer."