Russell T Davies likens Doctor Who Christmas special to 'a great gift'
Bang Showbiz
16 December 2020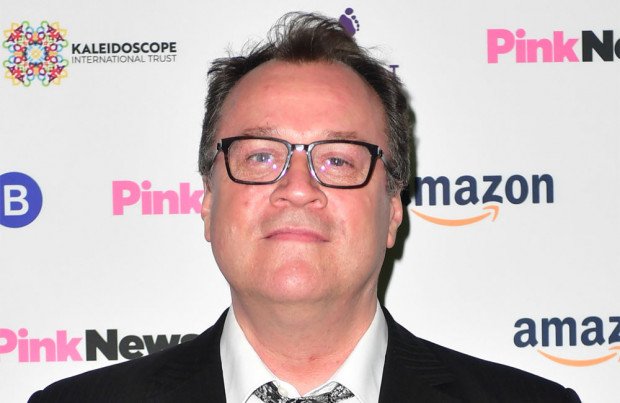 The first 'Doctor Who' Christmas special was "like being given the greatest gift in British television", according to Russell T Davies
Russell T Davies thinks making the first 'Doctor Who' Christmas special was "the greatest gift in British television".
The 57-year-old showrunner has emphasised the importance of the Christmas special episode, in which David Tennant was introduced as the Tenth Doctor.
He said: "I couldn't have been happier. I mean, it's very different in America. They don't show lots of big programmes on Christmas Day itself, do they?
"Here, on Christmas Day, those are the highest ratings of all, because those are when the big shows play. So it wasn't just a Christmas special, it was a guaranteed slot on Christmas Day itself, at 7 pm, and that is literally the heart of the schedule for the entire year.
"It was like being given the greatest gift in British television you could possible ask for. So we had to raise the stakes! We had to deliver a great big blockbuster and entertain everyone!"
Russell described the arrival of a new Doctor as a great "selling point" for the special.
Speaking to Entertainment Weekly, he explained: "What a gift to put into my hands, come and meet the new Doctor! And David Tennant turned out to be one of the most successful Doctors of all time. So it was actually a great rush of energy. And it was nice.
"The series had ended on a cliffhanger of a new Doctor arriving, and so I could answer that cliffhanger on Christmas Day. So it guaranteed that some viewers would come with it."
Russell also thinks that the Christmas special actually has a broader appeal than usual.
He said: "The Christmas episode [has] to bring in all viewers, not just the fans. Everyone should be watching that one."