Lorraine Kelly wants people to 'enjoy' Christmas while sticking 'to the rules'
Bang Showbiz
21 December 2020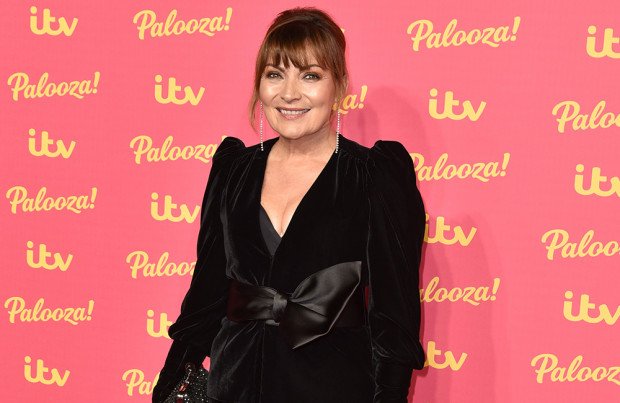 ITV presenter Lorraine Kelly urges people to "enjoy" Christmas while sticking "to the rules" over the festive season
Lorraine Kelly has urged people to "enjoy" Christmas while sticking "to the rules".
The 61-year-old presenter – who will be hosting her ITV breakfast show on Friday (25.12.20) – has opened up about the festive season and told her fans to "stay say" following the latest restrictions put in place to limit the spread of the coronavirus.
She said: "Enjoy the festive season. Keep yourself and those you love safe. Stick to the rules and we will be out of this a lot sooner.
"Remember that you don't have to spend a fortune to have a good time and try not to get too stressed. Think of that Christmas meal as a roast dinner that's just got too big for its boots!"
Lorraine admitted she is looking forward to being on air Christmas morning, and described it as "a real honour".
Asked what viewers can expect, she added: "All of our wonderful regulars, fabulous Christmas guests and celebrations and a very special fashion item with our Mark Heyes and Kylie Minogue.
"I'm really pleased about being on at Christmas. Years ago, when I worked on TV-am, we always did a Christmas morning show and I loved sharing such a special day with all the viewers.
"I'm so looking forward to doing that again. Being part of their Christmas is a real honour."
When it comes to the rest of her day, the star is keeping things low key, and keeping in touch with her loved ones virtually.
She explained: "This year it will be me and my husband Steve, daughter Rosie and our wee border terrier Angus at home.
"My dad and mum are in Scotland and my brother is in Singapore, so there will be lots of zoom calls on Christmas Day.
"On Christmas Day Rosie is doing the cooking. Steve is pouring the drinks, I'm doing the washing up and Angus is taking us all for a walk."
Watch 'Lorraine' on Christmas Day from 9am on ITV.