Dominic Brunt can't wait to 'get back to normal' on Emmerdale set
Bang Showbiz
28 December 2020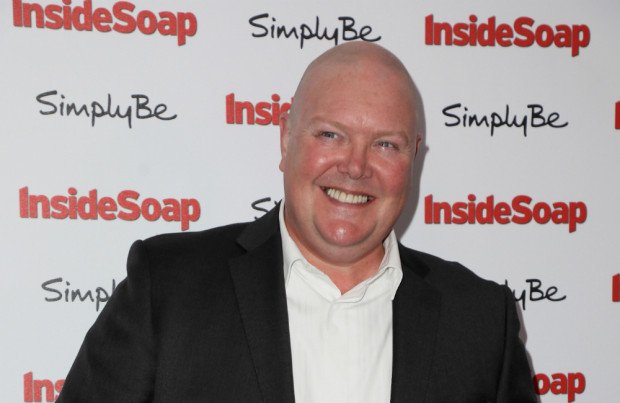 'Emmerdale' legend Dominic Brunt cannot wait for things to "get back to normal" on the show's set, because the restrictions are "getting on [his] nerves"
Dominic Brunt has admitted the coronavirus restrictions are "getting on [his] nerves".
Despite feeling frustrated, the 50-year-old Dales star – who plays Paddy Kirk on the soap – believes safety should come first when he is on the 'Emmerdale' set so he and his co-stars need to "bunker down".
He said: "First and foremost, no matter how seriously we take our jobs we are merely entertaining people.
"So, it's safety first for me.
"I can't wait to get back to normal and it's completely getting on my nerves, but we've just got to bunker down."
But he admitted a return to normality would certainly "help" on set.
He added: "A return to normality would help us out, but in the meantime we've got to follow the rules and get on with it really."
Earlier this year, Dominic starred in one of the soap's first post-lockdown episodes.
And despite playing the fictional vet for 23 years, he felt "nervous" about learning his lines for his and Lucy Pargeter's (Chas Dingle) special episode after a three-month break from remembering dialogue.
He said: "The script is very well written and it's very subtle and moves at a pace. As a two handler, I was worried that it might be a 20-odd-minute monologue shared between Lucy and myself, but it's quite episodic and cut into bite size chunks.
"Most scenes are about five pages long so we can film it in stages. I haven't learned a single line of dialogue in about three months though so I'm nervous.
"Lucy is a master at learning lines and hardly ever stumbles. No pressure."