Jeremy Vine battled coronavirus over Christmas
Bang Showbiz
4 January 2021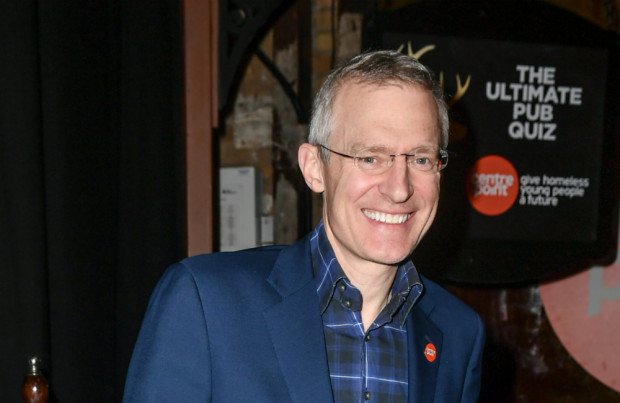 TV star Jeremy Vine has revealed he battled coronavirus over the Christmas period
Jeremy Vine battled coronavirus over the Christmas period.
The presenter was forced to spend Christmas Day isolated from his family after being diagnosed with the illness, and admitted to having a "weird" time over the festive season.
Jeremy recalled feeling "a bit ill on December the 22nd" before getting the results of his test.
Jeremy actually likened the illness to meeting Elvis Presley.
He said on his current affairs show: "When you're reported so much on a virus and you finally get it, it's like meeting Elvis. But actually by day three, Christmas Day, I was a little better ... although I had now got a positive test result."
During his show, Jeremy broadcast clips from the video diary he created during his recovery.
In one of the clips, he says: "So now it's day three, Christmas day, so I'm missing all the fun with the family.
"I've got to isolate in the spare room. Cough's gone, fever much lower, still feel terrible aches and pains and a really bad headache. But I always, always get bad headaches with anything. But I know it can recede and come back, so i'm bracing myself."
As the show returned to the studio, Jeremy added: "I followed all the rules, the family isolated, I had to isolate within the house."
Jeremy's confession came shortly after fellow TV star Jeremy Clarkson revealed that he also had the virus over Christmas.
He said: "The doctor was very clear: I'd feel under the weather for between five and 14 days and then I'd either get better or I'd have to go to hospital. Where, because I am 60 and fat, and because I've smoked half a million cigarettes and had double pneumonia, I'd probably die, on my own, in a lonely plastic tent."