Benidorm's Asa Elliott's supermarket deliver job during pandemic
Bang Showbiz
19 January 2021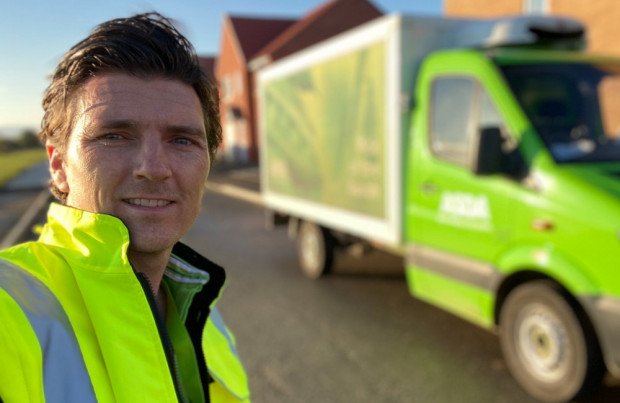 'Benidorm' star Asa Elliott work as a supermarket delivery driver due to the pandemic
'Benidorm' actor Asa Elliott has become a supermarket delivery driver during the pandemic.
The 39-year-old – who previously played a cabaret singer in 13 episodes of the ITV sitcom between 2010 and 2014 – is now working for Asda after his television work dried up due to the ongoing global health crisis.
He told BBC Look North: "We are eternally optimistic people in our industry but when it all locked down in March, we were confident that by pantomime time in September we would be back to work.
"It's really hit us completely. We still don't know when we're going back to work."
Asa – who was left without work after singing jobs on cruise ships were halted in March 2020 – admitted a few fans of his most famous role have recognised him when he's out doing his job.
He added: "I've only encountered a few 'Benidorm' fans. I delivered to a lady on Hornsea the other day and she was very star struck."
His comments come after he took to social media last week with two selfies of himself a year apart.
In one, he's smiling next to a cruise ship in a blue shirt and navy cap, while the other sees him in a hi-vis jacket in front of his delivery van.
He quipped: "What a difference a year makes. Find a guy who can do both".
Asa – who has a 10-month-old son with his wife Natalie – revealed he's been in the job since July last year.
He told a follower: "I've been doing it for 6 months now. Discount card, star points, everything! Haha".
And many of his fans have voiced their support for his commitment to supporting his family however he can.
One wrote: "Well done. It's better than sitting on your bottom and it's an important job. I'm impressed."