Jake Wood's Instagram hackers delete his photos and post from his account
Bang Showbiz
22 January 2021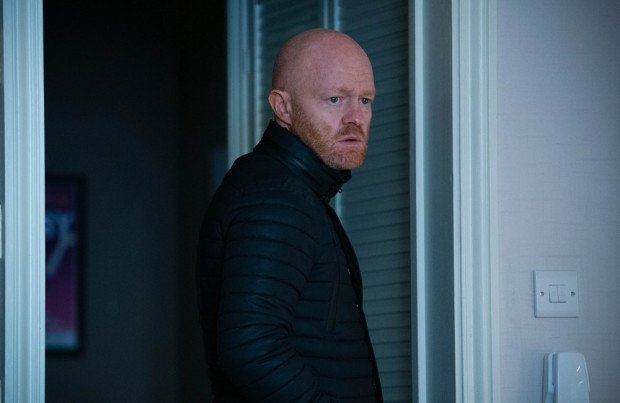 'EastEnders' star Jake Wood has revealed hackers who infiltrated his Instagram account have deleted all of his pictures and started posting from the account
Jake Wood's Instagram hackers have deleted all of his photos and are posting from the account.
The 'EastEnders' actor revealed earlier this week his Instagram had been hacked, and now all of his personal pictures on his page have vanished and been replaced by others, including one of a card tower.
He wrote on Twitter: "Insta update. My @instagram account mrjakewood is still hacked. They have currently deleted all photos and are posting from the account. Hopefully this will get resolved soon  (sic)"
It comes a day after the 48-year-old star revealed the account had been "partially recovered" and he shared a picture of it with all his pictures still there.
He posted: "Insta update. There is progress. Account has been partially recovered but I still don't have access yet. Hopefully will be resolved soon (sic)"
On Wednesday (20.01.21), Jake took to Twitter to reveal hackers had infiltrated his Instagram and appeared to have deleted the account, but he was trying to get it back.
He tweeted: "Just to let you all know that my @instagram account @mrjakewood was hacked and then deleted last night and this Twitter account was hacked and I was frozen out. Just got this back. Working on getting my Insta back (sic)"
It comes just two weeks after the star – who plays Max Branning on the BBC One soap – slammed a "cretin" who attempted to impersonate him on Instagram.
He wrote: "It has come to my attention that this cretin @mr_jakewood is messaging a lot of my followers pretending to be me. Please report & block. Thanks (sic)"
And last week, Jake revealed another "cretin" had been pretending to be him.
He wrote: "It has come to my attention that there is another cretin pretending to be me reaching out to my followers @private__jake__wood. Please report and block (sic)"