Harry Redknapp and wife to get coronavirus vaccine
Bang Showbiz
28 January 2021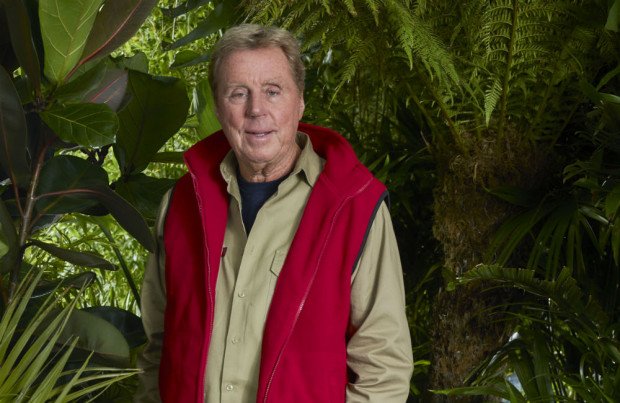 Former 'I'm A Celebrity... Get Me Out Of Here!' winner Harry Redknapp and his wife Sandra Redknapp are to get the coronavirus vaccine today (28.01.21)
Harry Redknapp and his wife are to get the coronavirus vaccine today. The former 'I'm A Celebrity... Get Me Out Of Here!' winner and his significant other Sandra Redknapp will get their first of their two jabs today (28.01.21), and he thinks it will be "great" if everybody has the vaccine.
Harry said: "Me and Sandra are off at midday to get the vaccine.
"We'll be pleased to get the first one done, then we'll have to wait to get the second one.
"But we need to get it done.
"It's great if everybody gets the vaccine."
The 73-year-old star also admitted he and Sandra are trying to "make the most" out of lockdown.
When asked if Sandra has been taking care of him, he replied: "Absolutely.
"It's tough in lockdown for everybody, but Sandra's a great cook, so I look forward to my dinner every night.
"She just came round just now and said, 'What do you fancy tonight?' So I put my order in.
"Maybe we'll have one glass of wine, and that's it really. Make the most of it.
"We've got plenty of football to watch, so I'm happy. Sandra's got the soaps on, so we're keeping happy."
But 'Strictly Come Dancing' fans shouldn't expect to see the football manager swapping his tactics board for his dancing shoes anytime soon after he previously tried out some moves with Amy Dowden, but it didn't go too well.
Speaking on 'Lorraine', he added: "Amy came down to dance with me and we ended up doing a cha-cha-cha round the kitchen.
"I think she soon realised I wasn't very good at dancing.
"That wasn't for me I'm afraid 'Strictly'. I love the programme, but I certainly wouldn't be giving that a go."