Lindsey Coulson barley slept while filming Bulletproof: South Africa
Bang Showbiz
29 January 2021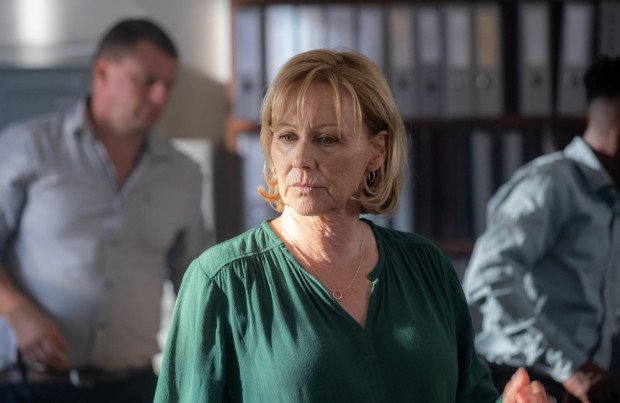 Former 'EastEnders' star Lindsey Coulson barely slept while filming 'Bulletproof: South Africa' because she had "so much energy" during the production and her brain was "on overload"
Lindsey Coulson had so much energy while filming 'Bulletproof: South Africa' she barely slept.
The former 'EastEnders' actress plays National Crime Agency (NCA) Detective Chief Inspector Sarah Tanner in the Sky One series – which was created by Ashley Walters and Noel Clarke, who play NCA detectives – and she admitted her brain was "on overload" during the production in the African country.
She said: "I had so much energy I actually don't think I slept for any of the production. I didn't.
"I just, almost, couldn't sleep, which was a mission in itself. There was so much to see, so much to ask questions about.
"My brain was just on overload all the time."
Lindsey joked: "Those two [Ashley and Noel] I can't really work with them because they spend most of the time making me laugh, so I can never do anything really serious.
"They are just very funny."
The 60-year-old star admitted there was "no comparison" to shooting the third series of the drama in South Africa to the first two seasons in London.
She said: "South Africa is a country of extremes.
"You've got extreme poverty, extreme wealth, extreme beauty.
"But it has a vibrancy about it.
"Unless you're there, there's something about being at Table Mountain ... it has this energy that it gives off."
But South African wasn't the initial choice for the third series.
Ashley said: "We didn't really pick it [South Africa]."
Noel added: "We wanted it to be Hong Kong. That was our first option.
"When you think about them [Bishop and Pike] being fish out of water, that was our first option.
"Because them trying to be incognito in a place like that would add another level.
"But going through the logistics of filming, we went through a few places and then Cape Town came up and we were like, 'Yeah, alright.'
"The production were like, 'That's probably the best place if we want to get this done.' "
A fourth 'Bulletproof' series has since been commissioned, and the new episodes will be filmed in and around London later this year.